This has been a terrific week for ESPN. Outside The Lines's bombshell on Mike Rice on Tuesday still has legs two days later. ESPN investigative reporter Don Van Natta delivered even more goods today, detailing inconsistencies in Rutgers AD Tim Pernetti's statements to the press and the fact that Rice allegedly called a bunch of 10-year-olds "fucking faggots" too.
So, how is ESPN capitalizing on its great scoop? Well, here's a question that's been making the rounds: Where's Bob Knight? Why isn't he talking? His contract with ESPN is up soon, and it's unlikely to be renewed. But still, he's currently in the ESPN stable; he's gotten physical with players; he had a temper well before the Internet exploded one day and collectively called for the head of the Rutgers men's basketball coach (and got it). As Chris Russo put it on his SiriusXM show: "He is the guy everybody thinks about when you see this video."
ESPN's news chief Vince Doria told Russo today that the network had asked Knight to discuss it but that he'd declined. Doria said that Knight will be calling an NIT game tonight on ESPN, and he won't talk about it there either. Case closed!
Russo, beautifully, told Doria that was "ridiculous."
Here's the exchange, via Richard Deitsch:
Russo: He works for you. He is the guy everybody thinks about when you see this video here these last couple days. And you pay him a paycheck. He's gotta give you, and if he doesn't want to talk about it, fine, he doesn't work the game, I don't want to see him. So I can make that argument, as a viewer, that you are almost embarrassing everybody by putting Knight up there and he says, 'Well, I'm not going to discuss Mike Rice.' How can Bobby Knight do a game tonight in the NIT there, Vince, for ESPN, and not talk about Mike Rice? 20 miles from the [Rutgers] campus, from Madison Square Garden. That's ridiculous.

Doria: Well, you'll have to tune in tonight and see how it could happen, I guess. Listen, would we have liked to hear from him on it? Yes, of course. He's chosen not to. Bob Knight is what's called an independent contractor here. We contract him to do a certain amount of games, certain amount of other elements here. He has the right to decline to do things if he doesn't want to do them, within certain parameters. In this case, he's within his rights not to comment on this and we're not going to force him to do that. People who see that as, in some way, abrogating our obligation here, so be it. Everyone's welcome to an opinion.
G/O Media may get a commission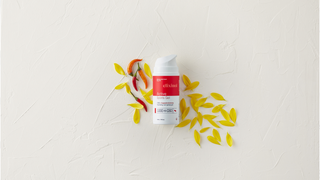 Lord, they actually carted that one out. Everyone's welcome to an opinion. The fact that Knight is on a contract and isn't a full-time staffer for ESPN is obviously immaterial. That gives the Worldwide Leader even more power to tell him what to do. And Russo is exactly right, of course. If Knight doesn't want to do it, pull him off the NIT game. No one is gonna miss him. But then again, ESPN wouldn't be ESPN if it didn't spend all day walking into rakes in its own front yard.