Bobby "The Brain" Heenan, quite possibly the best manager and the best color commentator in American pro wrestling history, has died. The news was broken by Jim Ross. According to WWE, Heenan was 73.
Heenan, a Chicago native, got his start in a pair of Midwestern promotions, the World Wrestling Association and the American Wrestling Association. He was most famous for his run in the World Wrestling Federation, where he managed multiple champions in the 1980s and 1990s in his Heenan Family stable.
Heenan managed Andre the Giant in the main event of WrestleMania III. He led Arn Anderson and Tully Blanchard, as well as Andre and Haku, to the tag team titles. In a famous finish at WrestleMania V, he held Ultimate Warrior's leg down so Rick Rude could win the Intercontinental Championship. Mr. Perfect also won the Intercontinental title under his tutelage.
Eventually, Heenan moved to the broadcast booth. He was the perfect foil for announcer Gorilla Monsoon; such was his talent that he often made viewers want to root for the bad guys. His deadpan delivery of obviously buffoonish lines—like when he called himself "Indiana's favorite Bobby"—is the standard all wrestling commentators must be judged against.
But it was a merging of his two roles, wrestling and managing, that was his finest night in the WWF. He was the color commentator for the 1992 Royal Rumble, when Ric Flair won the WWF title after entering at the No. 3 spot. The match-long storyline of Flair attempting to win from the third-spot was made possible due to Heenan's cheerleading on the broadcast.
Heenan left the promotion in December 1993. He received a nice send-off: He was literally tossed out of the arena and the company for good by Monsoon, his longtime partner, on a broadcast of Raw. He'd return to announce the gimmick battle royal at WrestleMania X-7.

G/O Media may get a commission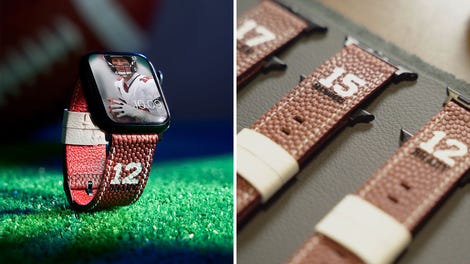 Official NFL PRODUCTS
Official NFL Apple Watch Bands
Heenan was diagnosed with throat cancer in 2002, and had several surgeries over the last 15 years.