If Meb's intoxicating win in Boston yesterday has you buzzed enough to believe that the US is back on top of the marathon world, you'd better grab some Tylenol: Our three best prospects for the 2016 Olympics are a 41-year old and two guys who have never run a marathon.
Yes, American marathoning is in better shape today than the late '90s, but that's a pretty low hurdle. The second marathon boom has certainly led to a growing pool of talent and some faster times, but our haul of 21st century hardware consists of one Olympic medal and two major marathons — and that all came from one guy. The harsh reality is that the US is not nearly as good now as we were the last two Olympic cycles.
Below is an early look at the men's marathon team, which will be decided at the February 2016 trials in Los Angeles (top three finishers advance). There is some good news: we may not be faster, but we're deeper. And the great news is that Ethiopia and Kenya must select only three runners each, a job which they routinely botch (Kenya left two of the best marathoners on the planet at home last year, and all three of Ethiopia's runners DNFed). So it's still too early to predict a medal count. But let's run down the favorites:
Old Guy That Can't Be Counted Out If He Chooses To Run:
1. Meb Keflezighi (Age in 2016: 41; PR: 2:08:37; Best Since '12 Olympics: 2:08:37)
Yes, he'll be 41, and yes, it's not a good sign when someone says his career is "100% complete". But only an idiot would rule Meb out.
Young Guys That Can't Be Counted Out If They Choose To Run:
2. Galen Rupp (30; has never run a marathon)
3. Chris Derrick (25; has never run a marathon)
Someone please explain to me why these guys are not running the marathon yet. No, seriously: someone show up in the comments and convince me these two are not wasting the primes of their careers on the track. Rupp already has an Olympic medal at 10,000 meters — what more does he have to prove? He's probably a better marathon prospect than his training partner, Mo Farah (who's always been more of a mid-distance runner), and Farah just ran 2:08 in his debut. And Derrick is just the type of cross-country beast that would excel over the marathon (and frankly, he's very unlikely to repeat Rupp's success on the track).
G/O Media may get a commission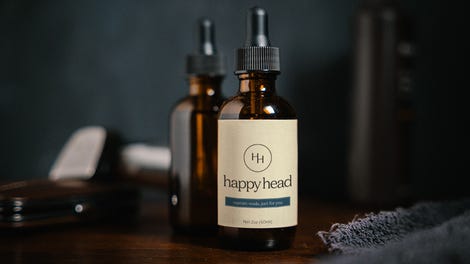 Maybe they've never run a marathon, but you can't hide talent, and these are the two most talented distance runners we have. Here's hoping they follow the lure of the marathon (i.e., money) by spring 2015.
But Realistically, This Could Be Our Team:
4. Ryan Vail (30, 2:10:57, 2:10:57)
5. Nick Arciniaga (33, 2:11:30, 2:11:47)
6. Jeffrey Eggleston (31, 2:11:57, 2:11:57)
Let's imagine a world where Meb retires to Florida, and Rupp and Derrick stay on the track. (By the way, this world is 80% likely to exist.) With those three out of the picture, this could be your team. If the US sends three guys who have never broken 2:10, we are in big, big trouble. Ethiopia and Kenya will have dozens upon dozens of sub-2:10 guys - so many, in fact, they are highly unlikely to choose anyone with a PR slower than 2:05. Throw in the Japanese depth and the smattering of other sub-2:10 guys around the world, and, well, it doesn't look good for America.
Fortunately, all three runners have been on the brink of a breakout race the last two seasons, so it wouldn't surprise anyone if two or three of them drop into single digits by 2015 (especially Vail). But keep in mind: there's still a big difference between 2:09 and 2:04.
Other Potential First-Time Olympians:
7. Craig Leon (32, 2:13:52, 2:13:52)
8. Shadrack Biwott (31, 2:13:26, 2:13:26)
9. Josaphat Boit (32, 2:12:52, 2:12:52)
10. Jason Hartman (35, 2:11:06, 2:12:12)
Here's a group of four men in the 2:12/2:13 range, which appears to be the new American sweet spot. Could one of these guys make the team? Sure. Could all four of these guys finish minutes off the podium? Sure.
Some folks are really high on Craig Leon, but he didn't do much at Boston, and it's hard to get too excited about a 32-year old, 2:13 guy's chances against an Olympic field. Biwott has the most potential of the four, having twice run 1:01 in the half marathon. Unfortunately, if I'm doing my math right, the marathon is approximately twice as long as the half, so he'll need to knock three or four minutes off his PR before anyone gets excited. Boit, you may recall, was the guy that ran with Meb for a few miles this year at Boston before fading badly. And while Hartmann has two top-4 finishes at Boston, his stock is falling after this year's 2:25.
I Don't Know Where To Rank These Guys So I'll Just Put Them Here Without Numbers:
X. Dathan Ritzenhein (33, 2:07:47, 2:07:47)
Y. Ryan Hall (33, 2:06:17, 2:17:50)
Ritz and Hall, together with Alan Webb, made up the Big Three of the high school class that effectively re-started our national youth distance program in 2001. They've been around so long, it's surprising to see they'll only be 33 when the Games kick off in Rio.
But, man, have these guys aged. Webb has already quit running (in favor of triathlons), Ritz can't stay healthy (DNS at Boston is his latest setback), and Hall...well, I'm not really sure where Hall is right now (two years of DNS/DNFs, then a slow 2:17 in Boston). Both runners have a huge national following, but it's getting harder to imagine an Olympic team that includes either of them.
Now, if you promised me that both Ritz and Hall were going to be trained and healthy in 2016, I'd wager that one of them makes the 2016 team. But as it stands, it's a safer bet that at least one of them doesn't even toe the starting line, leaving the other with a lot of fresher, faster runners to beat.
The Former 10K Runners:
13. Chris Solinsky (31, has never run a marathon)
14. Matt Tegenkamp (34, 2:12:28, 2:12:28)
We know what we have in Tegenkamp: he's a good 5K — and yes, 10K — runner who is also a 2:12 marathoner. I'd be surprised if he's ever anything more than a 2:12 marathoner. A 2:12 might get him in the top three, but I doubt it.
Solinsky is the more interesting runner here. Former American record holder in the 10K, he's now targeting a fall marathon for his debut at the distance after years of injuries. Most running fans would be absolutely shocked if he stays healthy enough to run a couple good marathons, but his talent makes him worth following.
It's Been Fun:
15. Abdi Abdirahman (39, 2:08:56, 2:16:06)
One of the all-time great American distance runners (he made four US Olympic teams at 10K or marathon), Abdi is highly unlikely to make the 2016 team. But we're big fans.
Watchlist: Bobby Curtis; Shadrack Biwott; Mike Morgan; Ian Burrell; a bunch of young, fast 5K/10K guys who have never run a marathon; the people who you yell at me for forgetting in the comments
LATE EDIT: I meant to include Brett Gotcher (31, 2:10:36, 2:17:16). He's somewhere between 6 and 11. Told you I'd forget someone.
Photo Credit: Getty Images