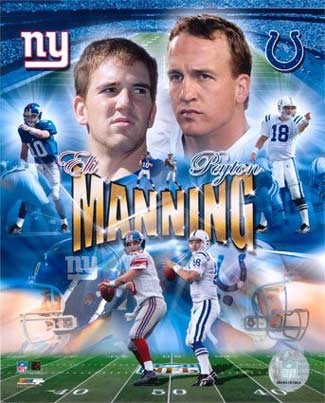 We have arrived in beautiful Phoenix, Arizona, and it's still raining. What the heck is going on? We thought this was Arizona? Anyway, while looking at this poster online — and we are trying to imagine the sort of fragile, sensitive boy that might put this on their wall — we got to thinking about the top email we received throughout the night: The Patriots already think they've won!
We think it's reasonable, frankly, that some enterprising folks might already be selling Patriots undefeated championship merchandise. Remember when the Red Sox won that first World Series in 2004 and everyone and their brother wrote a book about it? This is going to be like that, except nobody writes books about professional football anymore, so they're just selling shirts. (And a few books.)
We wouldn't fire ourselves up too much about it, Giants fans, and start chirping tired tales of "no respect." After all, you can buy books for your title too.