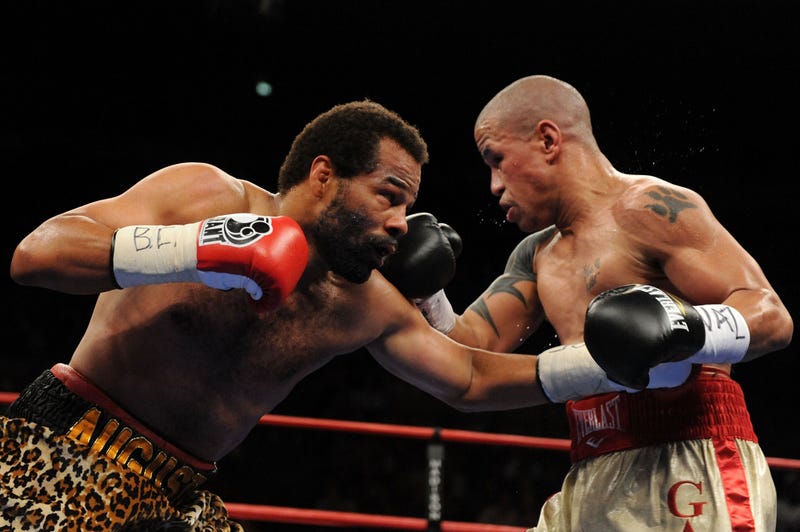 Journeyman boxer Emanuel Augustus was shot on the street in Baton Rouge Monday night, according to The Advocate, about a mile from a gym where he regularly sparred. The Baton Rouge police released very few details of the shooting—not even confirming that Augustus was the one shot—but did say they have no suspects or motives. Friends and family have told reporters that August is on life support.
Augustus is most well-known for a series of bouts in the early 2000s. In 2000 Augustus (than known as Emanuel Burton) gave Floyd Mayweather Jr. all he could handle before getting knocked out, in what Mayweather would later say was one of his toughest fights ever. In 2001 he went the distance and lost against Micky Ward, and the bout was named Fight of the Year by both Ring Magazine and ESPN.
Augustus hasn't fought since 2011.
Photo via Al Bello/Getty