Boxer Magomed Abdusalamov will receive $22 million from the state of New York, nearly four years after he suffered serious brain damage during a fight.
Abdusalamov and his family settled with the state in what is thought to be the largest personal injury settlement that New York has ever made, per ESPN.
The 36-year-old Abdusalamov can no longer walk or talk in complete sentences. After fighting 10 rounds against "Irish" Mike Perez in November 2013, Abdusalamov finished on his feet and was cleared by doctors before leaving the arena on his own. After throwing up outside, he took a cab to a nearby hospital, where he was placed in a medically-induced coma. He was kept hospitalized for more than 10 months. From initial reports, it was unclear that he would live at all; four years later, he cannot walk and speaks only by mumbling, never in sentences and only occasionally in fully-formed words.
Abdusalamov's family filed a suit alleging recklessness, gross negligence and medical malpractice by the New York State Athletic Commission and its staff. The suit accused the NYSAC and the doctors it had working the fight of failing to deliver proper care, delaying Abdusalamov's treatment and ultimately contributing to his present condition. The state inspector general released a report last year claiming that NYASC "failed to carry out its responsibilities prior to, during and after the bout."
G/O Media may get a commission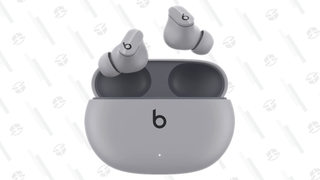 [ESPN]