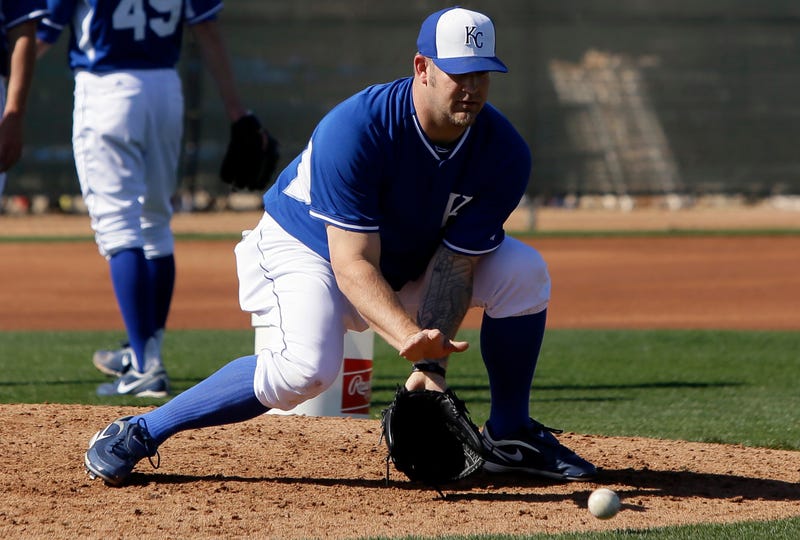 Let's raise a glass to Brad Penny, and, hell, all the Brad Pennys of the baseball world, those thoroughly passable starters who find the right mix of good teams, tepid consistency (or rather, consistent tepidity), and just enough semi-standout seasons to garner tens of millions of dollars over a lengthy and forgettable career.
Brad Penny won a championship in Florida, and made a couple of all-star teams in Los Angeles, but since 2009 had bounced around from the Red Sox to the Giants to the Cardinals to the Tigers back to the Giants, all of them teams notorious for collecting various Brad Pennys from the aether on the odds that at least one of them will coalesce into something useable, or at least someone who will devour innings with a minimum of embarrassment. Penny did that often enough to stay in the majors until 2012, at which point he signed with a Japanese team, pitched nearly four whole innings before asking to be removed from the game, and got released from his contract.
After basically two years off, Penny made one more go at the bigs, signing a minor league deal with the Royals this offseason. In spring two appearances, the second coming yesterday, he got mollywhopped for 13 hits and seven runs in four innings. He was released today. Now this:
Penny has denied the report. That level of disappointment would be understandable, though, because there aren't many chances left for a 35-year-old. But being a veteran does have its advantages: Brad Penny is a righty, and an injured glove hand won't stop him from trying to catch on somewhere else.