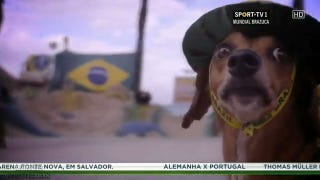 The highly-anticipated Brazil vs Mexico match is upon us. Here's how to watch it.
Brazil vs Mexico (3 p.m.)
ESPN, ESPN Deportes, Univision, ESPN3, Univision Stream, Globo (Brazil), Azteca (Mexico)
Note: We've had trouble getting those Globo & Azteca streams working so far. Googling "rede globo ao vivo" or "azteca siete en vivo" might provide you links for viewing, but we don't endorse doing that unless you're on somebody else's computer. Probably somebody you don't like very much.