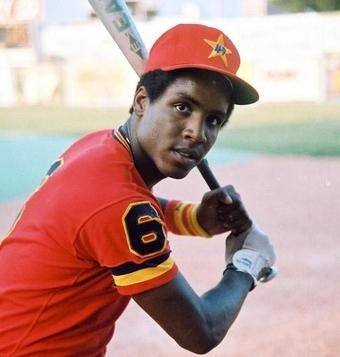 A shocking Deadspin investigation has revealed that despite frequent mentions in the national media and his ubiquitous presence in any discussion about baseball and its steroid policies, Barry Bonds is not actually a Major League Baseball player anymore.
Deadspin has exclusively learned—by reading this article in the San Francisco Chronicle—that Bonds' agent, Jeff "Don't Call Me Scott" Borris, has secretly revealed that Bonds has not played an official Major League game since 2007. Independent research of the back of some baseball cards has confirmed that fact to be correct.
Also, in an even more stunning turn of events, Borris has conceded the slim possibility that Bonds will not play baseball for money again. Borris confirms that his client has not actually retired, but surprisingly, not a single professional team is willing to hire a surly 45-year-old slugger with communication issues.
When 2008 came around, I couldn't get him a job. When 2009 came around, I couldn't get him a job. Now, 2010 ... I'd say it's nearly impossible. It's an unfortunate ending to a storied career."
His steroid career? Well, that's not a very nice thing for his agent to.... oh. Storied. Never mind. I guess I can cut him from fantasy team now.
Bonds' agent concedes slugger's playing days are over [San Francisco Chronicle]