14. Pat Kelsey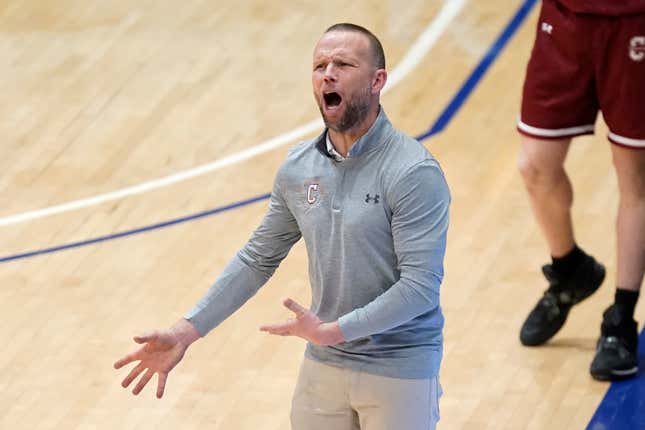 Every year there's a mid-major coach whose overachievers storm into the NCAA Tournament. Pat Kelsey's Charleston Cougars have that upset profile after the successful terraforming of Winthrop from a mid-major walkover into a Big South juggernaut. The 47-year-old has bounced around as an assistant for years, but became the winningest coach in Big South history during his nine years at Winthrop, then was nominated for national coach of the year in his final year as coach in 2021. He should be earning a second nomination this year at Charleston, which will raise his profile. A second turnaround of this magnitude should put him on the board in a major conference.
15. Julian Fleming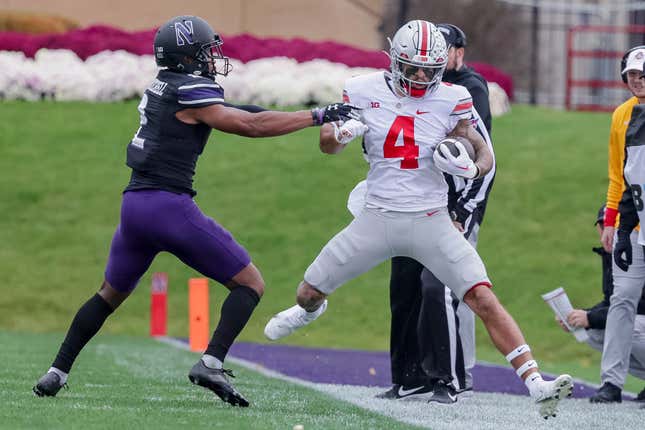 Marvin Harrison Jr. followed Jaxon Smith-Njigba as Ohio State's next great receiver, but the pipeline continues with Fleming. The two-time Mr. Pennsylvania Football has been buried under an avalanche of pro talent, but his moment is coming in 2023. Several injuries have hampered Fleming's career to date, but when healthy he is a glitch with the ball in his hands and creates separation quickly.


16. Brandon Miller

Alabama's forward is the smoothest scoring wing in the country and he's only a freshman. He's also expected to be the top pick taken in the draft — among players who attended college basketball this season. Admittedly, it's a sleepy year for college hoops, but Miller is an automatic bucket, and the team that drafts him is getting a fluid, Paul George-caliber wing with an NBA body. Right now he's got Alabama just outside the top 5 and ready to make noise in March.
17. Amen Thompson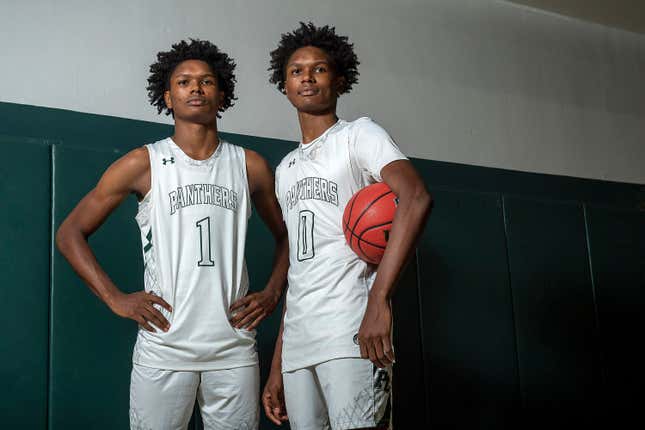 The more highly touted prospect between him and his brother is in the top 1 percent of athletes. His alien bounce and layup package is on a higher plane than all but a crop of the NBA's most insane athletes. Rather than attend college though, he's spent the last two years being paid handsomely to face fellow teenager hoopers in the Overtime Elite League. Because of that choice, he's mystery meat to the scouting community intrigued to see how he stacks up to professionals in the summer league and in pre-draft workouts. His defensive intensity stands out, which is where his 7-foot-wingspan on a 6-foot-7 frame comes in handy. Wembanyama and Henderson are the two ideal prospects in the upcoming class, but Amen is the stereotypical athletic guard NBA teams have historically salivated over since Clyde Drexler, Michael Jordan, and Kobe Bryant roamed NBA courts.


18. Ausar Thompson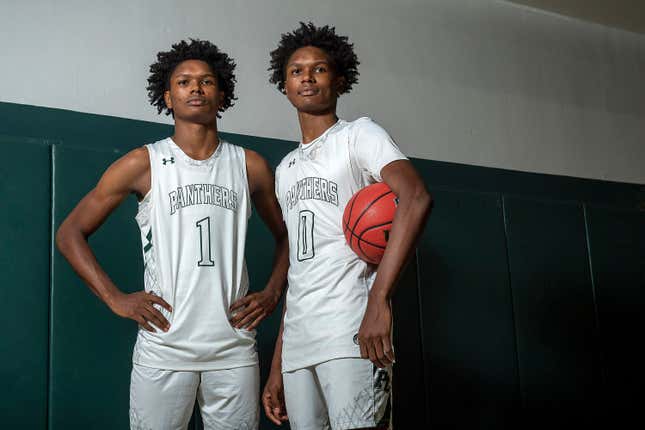 Amen is the slightly superior raw athlete in highlight reels, but the beauty of Ausar is that he may wind up being the smoother playmaker on the court. Ausar's jumper is improving at a quicker rate than his brother's and his scoring utility belt has more options making him a more unpredictable scorer. His brother has the higher ceiling because of his freakish athleticism, but Ausar is the more cerebral one.


19. Sam Hartman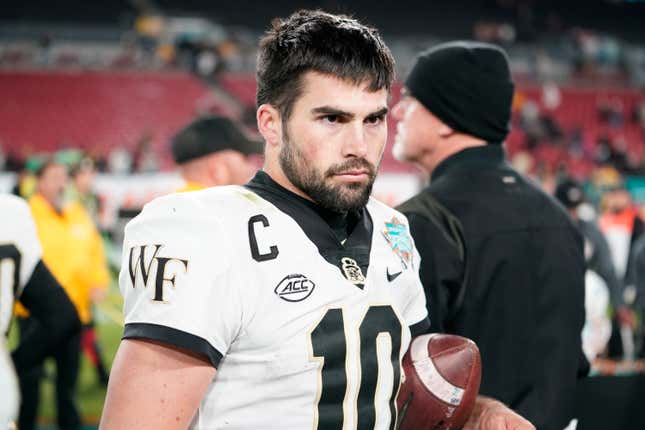 Hartman entered the transfer portal with nearly 13,000 passing yards,110 touchdowns, and 41 interceptions thrown in five seasons. He's basically a more prolific Stetson Bennett and is expected to choose Notre Dame as his transfer destination any day now. Hartman doesn't have the name recognition as the top quarterbacks in last year's star-studded transfer portal rankings, Caleb Williams and Quinn Ewers, but he's a big effing deal. He's been largely overlooked during Wake Forest's resurgence, but his skills are tantalizing. Hartman's throwing ability on the move and pinpoint accuracy could set him up nicely for the 2024 Draft if he proves capable of leading Notre Dame back into playoff contention. The gravity is stronger at Notre Dame though than it is at Wake though so he'll have to withstand a new brand of pressure.
20. Victor Wembanyama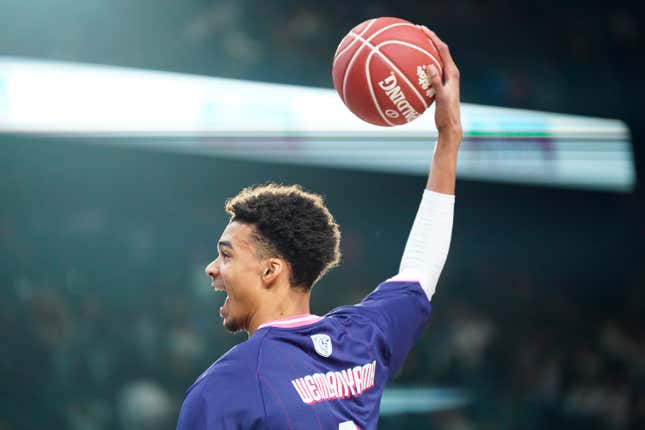 Wembanyama should be a bigger deal than any number one pick in recent memory, and I mean that metaphorically, not literally. Yet, the casual fan is underestimating how unique of a prospect he is. He's the next level of human basketball evolution and the culmination of decades of progression by NBA big men and the international game catching up. His ball handling, scoring range, fluidity, and defensive potential are blended in a way we've never seen before and as he goes through the motions leading up to and following the draft, he's about to go supernova.
21. Tariq Woolen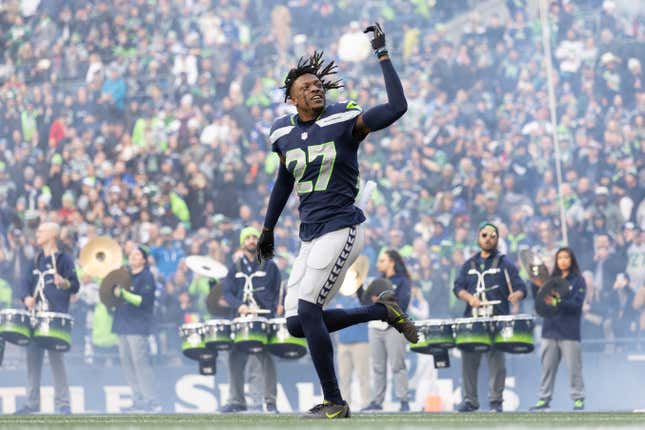 He's not earning as much recognition as Sauce Gardner, but Woolen is Randy Moss at cornerback. At 6-foot-4, Woolen ran the fastest 40 by a corner ever, but top-end speed isn't everything. He's proven to be a shutdown corner, breaks on the ball in a flash, and picked off passes in four straight games at one point. Right now, he's a tertiary figure from a great rookie class. Once Pete Carroll gets to work with Woolen for another season, he may be one of the best defensive plugs in the NFL.
22. Nico Iamaleava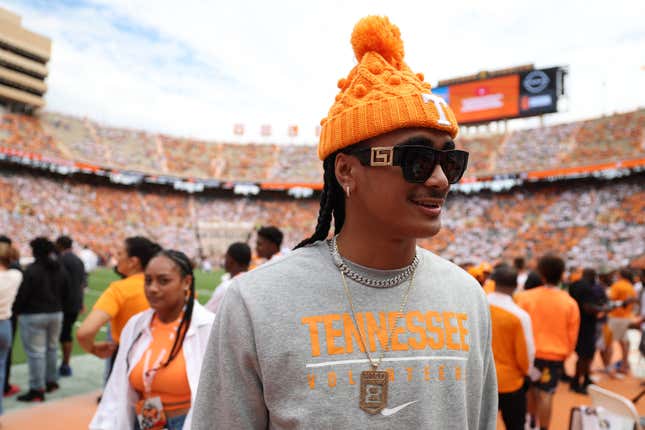 The No. 2 overall prospect in the Class of 2023 has already shown up on Tennessee's campus to get a head start on the quarterback competition. Iamaleava was allegedly the recruit who received $8 million in NIL money to commit to a certain school and for good reason. At 6-foot-5, he moves like he's bouncing off springs and the ball flies out his wrist whether he's in the pocket or making off-platform throws.


23. Shedeur Sanders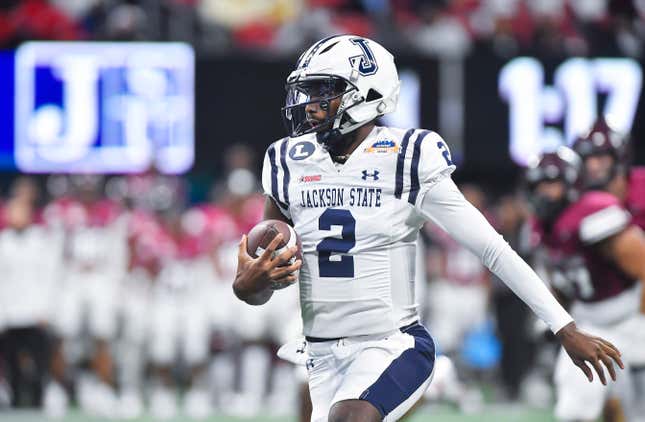 Prime's son won the Jerry Rice award given to the nation's top FCS freshman, and followed that up with a sophomore campaign where he toyed with SWAC defenses. The most recent Jerry Rice award winners have been Shedeur Sanders, Trey Lance, Chase Edmonds, and Cooper Kupp. That's some lofty company. Whether Deion succeeds or not at Colorado depends largely on whether Shedeur can live up to his dad's Heisman expectations and still sling the ball around the field at a prolific rate against Pac-12 defenses.
On the women's side: Dominique Malonga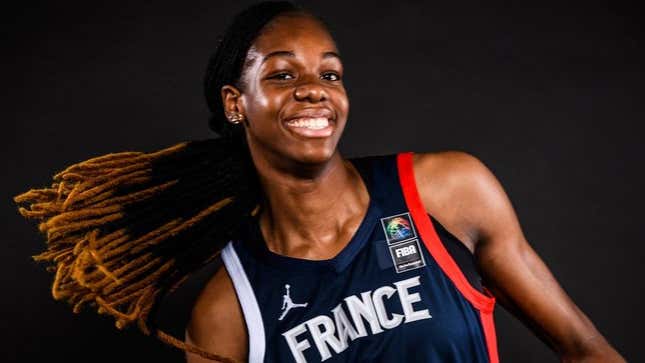 The French giant is the women's game's Victor Wembanyama. The 6-foot-6 French center is the most I'm 2021, she signed with Tony Parker's ASVEL club, the same team Wembanyama's rise began with. She's not just a big body. Her skills are equally yoked. Expect to hear much more about her development as she participates in the FIBA U19 Women's Basketball World Cup.
On the women's side: Catarina Macario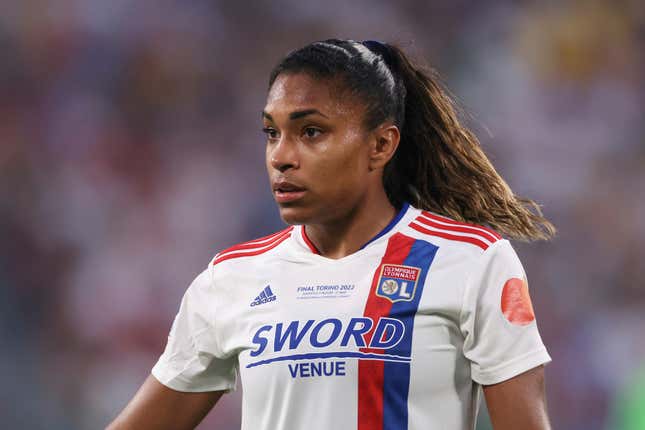 The key maker who can unlock Team USA's roster is Macario. She's been a star midfielder for Lyon in France, leading the club in goals scored and reaching the Champions League. While Smith tore it up in 2022, Macario rehabbed her torn ACL now fully healthy, she and Smith will be developing chemistry with each other throughout the year leading to the World Cup.
On the women's side: Juju Watkins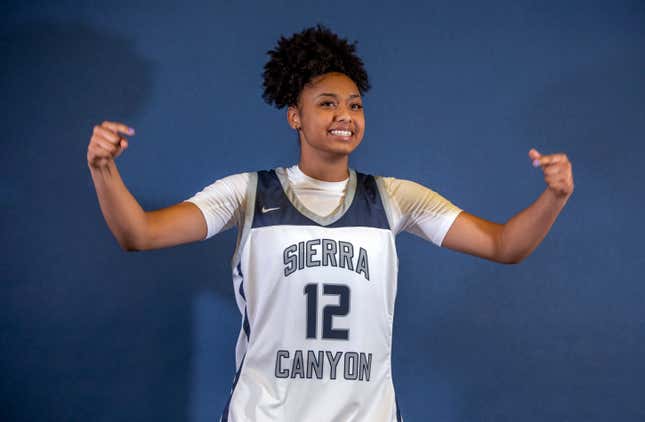 Bronny James gets most of the coverage among Sierra Canyon's lineup of teen stars that resembles Disney in the 90s. However, the No. 1 women's player in the country plays in the same gym. The MVP of the 2022 FIBA Under-17 Women's Basketball World Cup committed to USC's 2023 class. Sierra Canyon is currently undefeated, and her freshman season for the Trojans is when she gets to lead USC back to prominence.