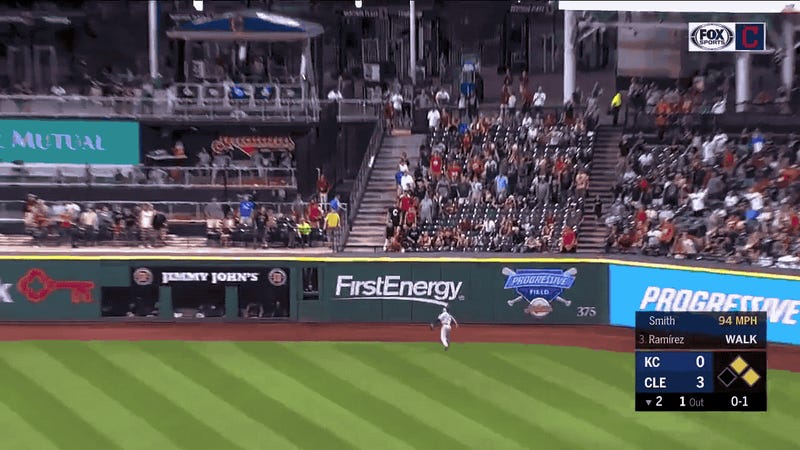 Young Kansas City Royals outfielder Brett Phillips became intimately acquainted with the right-center field wall in Cleveland tonight, taking a scary bump at full speed as he tried to chase down a Jose Ramirez hit. Phillips was looked at by the training staff, but despite the apparent brutality of the collision, he remained in the game.
Come on, Brett. You play for the Royals. It's not worth gutting it out.
Update (9:59 p.m.): Phillips, perhaps coming to his senses, ended up leaving in the next inning.