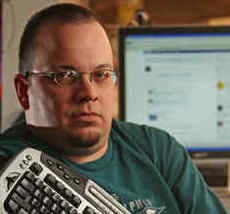 Brian Dawkins indirectly cost Eagles superfan Dan Leone his job and Dawkins is going to make up for that in big way. A pair of tickets should cover it, right?
Leone, you'll recall, lost his job at Lincoln Financial Field after colorfully criticizing the Eagles decision to ship Dawkins to Denver. Dawkins, of course, had nothing to do with it, but he wants to make it up to Leone by offering him his comped tickets when the Broncos play the Eagles in Philly next season.
"I thought it'd be a good gesture,'' Dawkins said. "Had I not . . . signed with Denver, that guy would still have his job. Obviously, he made a decision and out of emotion said something. He was one of probably thousands and thousands of Eagles fans who felt that way. That didn't surprise me, that someone said that on their Facebook. It did surprise me that he was let go, though. That really did surprise me. I felt it would be a good thing, to reach out to that individual and just let him know how much I appreciate it.''
What ... no hot dogs? Couldn't you at least throw in a soft pretzel or something?
Former Eagle Dawkins understands loyalty of fans, difficulty of change [Philadelphia Daily News]
The Philadelphia Eagles' Gestapo Breaks An Employee's Heart - Twice [Deadspin]