This is a regular feature breaking down, minute-by-minute, the content that appears on ESPN's 11 p.m. edition of SportsCenterthroughout the week. Graphic by Jim Cooke.
When last we met, Peyton Manning was released, Danica Patrick made a top 10 (albeit a non-racing one), and ESPN downplayed Bountygate. What would this week bring?
Total time: 451.75 minutes
Time (minus commercials): 336.5
TIME DEVOTED TO INDIVIDUAL SPORTS
College basketball: 126.5 minutes (37.6%) (last week 24.8%)
NBA: 88 (26.2%) (last week 20.3%)
SportsCenter staples (things like the "Top 10," "Encore," "What 2 Watch 4," etc.): 42.5 (12.6%) (last week 20.6%)
NFL: 36.25 (10.8%) (last week 23.1%)
Golf: 12.25 (3.6%) (last week 3.4%)
NHL: 10.75 (3.2%) (last week 1.2%)
MLB: 10.25 (3.1%) (last week 9.3%)
NASCAR: 7.5 (2.2%) (last week 2.6%)
Other sports: 2.25 (0.6%) (last week 0.9%)
College football: 0.25 (0.1%) (last week 0%)
G/O Media may get a commission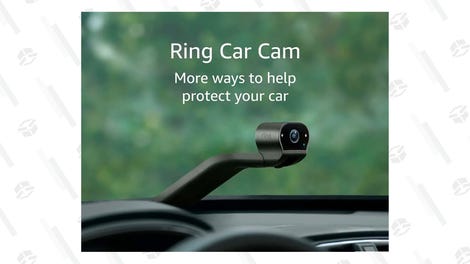 MOST-COVERED TEAMS BY SPORT
Miami Heat (NBA): 20.25 minutes (6%)
Indianapolis Colts (NFL): 10.25 (3%)
Syracuse Orange (college basketball): 8 minutes (2.4%)
Pittsburgh Penguins (NHL): 7.25 (2.2%)
Los Angeles Angels of Anaheim (MLB): 3.5 (1%)
North Carolina Tar Heels (college football): 0.25 (0.1%)
MOST-MENTIONED ATHLETES
Rather than break down the amount of time a specific sports figure was covered, we counted how frequently names were mentioned in the transcripts from the week. The 15 most-mentioned sports people for March 9-15:
Peyton Manning: 81 mentions
Dwight Howard: 70
Kobe Bryant: 43
Derek Rose: 34
Kevin Durant: 33
LeBron James: 33
Tiger Woods: 31
Dwyane Wade: 26
Carmelo Anthony: 22
Sidney Crosby: 21
Andrew Bynum: 19
Jeremy Lin: 18
Albert Pujols: 16
Robert Griffin III: 16
Chris Paul: 15
CUMULATIVE STATISTICS: JAN. 7-MARCH 15
Total time: 4,450 minutes
Time (minus commercials): 3,353
NBA: 855.75 minutes (25.5%)
NFL: 773.25 (23.1%)
College basketball: 683.25 (20.4%)
SportsCenter staples: 498.25 (14.9%)
Other: 226.25 (6.8%)
MLB: 124.5 (3.7%)
College football: 102.25 (3.1%)
NHL: 89.5 (2.7%)
Notes
Peytonology was stupid: The 10.75 minutes of Manning-focused coverage this week gave us updates on his visits to the Broncos, Dolphins, Cardinals, and Titans facilities, as well as some speculation from ESPN's football analysts. All in all, pretty conventional, by ESPN standards.
And then there was this:
Good god, ESPN. "Peytonology"? On Saturday, after recapping the latest Manning news, SportsCenter dragged college hoops bracket guru Joe Lunardi into the studio and had him break down Peyton Manning's suitors for nearly TWO MINUTES. He assigned seeds, and there was even a "First Four In" and "Last Four Out" graphic for those of us too stupid to keep up with the segment. Watching this was a little like watching ESPN fart into its own face.
Putting Dwight Howard on the couch: Thanks to all the discussion about whether the Orlando center would be traded, the Magic were the most-discussed NBA team this week. All but 3.5 of the 20.75 minutes this week devoted to the Magic was Howard-focused. His decision to remain with Orlando presented some severe coitus interruptus for certain ESPN analysts, and Stephen A. Smith and Chris Broussard were left analyzing Howard's demeanor at press conferences, wondering if Howard was truly happy about staying with the Magic. To repeat: They were doing this based off his answers at a press conference, where athletes rarely show any emotion outside of boredom. Next up on SportsCenter: The Budweiser Phrenology Minute.
Hockey coverage broke records this week: Sidney Crosby returned to the Penguins' lineup on Thursday, and the NHL got a sizable bump in air time. SportsCenter allotted more than five consecutive minutes of highlights and reaction from Crosby's first game back. That's the longest uninterrupted stretch of hockey discussion on SportsCenter in all of 2012. As a point of comparison, ESPN gave the same amount of time—5.25 minutes—to President Obama filling out his bracket and chatting awkwardly with Andy Katz.