This is a regular feature breaking down, minute-by-minute, the content that appears on ESPN's 11 p.m. edition of SportsCenter throughout the week.
When last we met, Tiger Woods was more important than the British Open winner, Penn State coverage meant tons of non-answers from SEC coaches, and football emerged from its summer slumber. What would this week's SportsCenter bring?
Total time: 449.75 minutes
Time (minus commercials): 332.5
TIME DEVOTED TO INDIVIDUAL SPORTS
MLB: 128 minutes (38.5%) (last week: 35.6%)
NFL: 67.75 (20.4%) (last week: 12.1%)
SportsCenter staples (things like the "Top 10," "Encore," "What 2 Watch 4," etc.): 50.25 (15.1%) (last week: 14.2%)
Olympics: 37.25 (11.2%) (last week: 4.8%)
NASCAR: 19.75 (5.9%) (last week: 1.2%)
College football: 18 (5.4%) (last week: 15.1%)
Golf: 6.25 (1.9%) (last week: 14.1%)
NBA: 2.75 (0.8%) (last week: 0.8%)
Other sports: 2.5 (0.8%) (last week: 1.8%)
NHL: 0 (0%) (last week: 0.2%)
College basketball: 0 (0%) (last week: 0.2%)
G/O Media may get a commission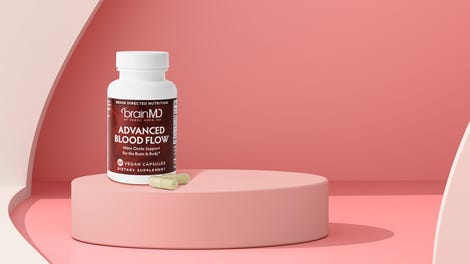 MOST-COVERED TEAMS BY SPORT
New York Jets (NFL): 29 (8.7%)
Los Angeles Angels of Anaheim (MLB): 19.75 (5.9%)
Penn State Nittany Lions (college football): 9.25 (2.8%)
Orlando Magic (NBA): 2.75 (0.8%)
MOST-MENTIONED SPORTS FIGURES
Rather than break down the amount of time a specific athlete or figure was covered, we counted how frequently names were mentioned in the transcripts from the week. The 15 most-mentioned sports people for July 27-Aug. 2:
Tim Tebow: 65
Michael Phelps: 38
Jimmie Johnson: 33
Mark Sanchez: 33
Peyton Manning: 29
Zack Greinke: 28
Bryce Harper: 26
Ryan Lochte: 25
Ryan Dempster: 23
Albert Pujols: 23
Stephen Strasburg: 21
Missy Franklin: 20
Josh Hamilton: 16
Tiger Woods: 16
A.J. Burnett: 16
CUMULATIVE STATISTICS: Jan. 7-Aug. 2
Total time: 13,517 minutes
Time (minus commercials): 10,153.5
NBA: 2,625.5 minutes (25.9%)
MLB: 1,758.75 (17.3%)
SportsCenter staples: 1,457.75 (14.4%)
NFL: 1,304.75 (12.9%)
Other: 1169.75 (11.9%)
College basketball: 1040.75 (10.2%)
NHL: 447 (4.4%)
College football: 283.5 (2.8%)
Notes
Oh god, Tebow Time already? With teams reporting to training camp, it gave ESPN an excuse to, once again, lose their shit over ol' Timothy Tebow joining the New York Jets. SportsCenter sent a crew to Jets training camp for three whole days, so they could cover all the truly pressing matters with the team, like three minutes (and 13 mentions) of bare-chested, rain-spattered Tebow. Time and time again, they asked whether there was a quarterback competition between Tebow and Sanchez, only to be emphatically shot down by Rex Ryan. Get ready for ESPN to all but petition the NFL to start Tebow at the hint of a floundering Mark Sanchez this season. This is going to be a glorious trainwreck.
How to cover the Olympics when you don't own the rights: NBC has a stranglehold on the broadcasting rights to the Olympics. Other networks have to wait until NBC's primetime coverage concludes (midnight EDT) before they can show any highlights. And even then, they must include an "NBC Olympics" bug in the corner of the screen. They can only show six minutes of highlights each day. Even worse for ESPN, they aren't allowed to bring any recording devices (audio or video) into the Olympic venues, meaning they're stuck with postgame interviews via the official Olympic press pool.
Still, SportsCenter managed 37.25 minutes of Olympic coverage, good enough for the third most-mentioned sport this week. Perhaps they learned some lessons when they had to jump through these same hoops in 2008. ESPN's coverage gravitated toward the big three: men's basketball, swimming, and gymnastics.
Bryce Harper>Mike Trout, according to SportsCenter: Bryce Harper has a triple slash of .254/.330/.415, a WAR of 1.6, and just two home runs since the beginning of July. Mike Trout (.346/.409/.601), is not only on pace to win the AL MVP, but he may end up having one of the greatest individual seasons of all time. Trout received 10 mentions on SportsCenter this week, while Harper got 26. Maybe by next week Trout will learn that he needs to call out the clowness of a question to get the attention he truly deserves, bro.