Arizona Diamondbacks pitcher Bronson Arroyo announced on Monday that he will be undergoing Tommy John surgery to repair the torn ulnar collateral ligament in his right elbow. The news that a 37-year-old pitcher who has never really warranted a descriptor any more generous than "OK" is out for the foreseeable future likely won't elicit the same kind of teeth-gnashing from baseball fans that losing some young stud to surgery would. But there is something undeniably sad about losing Arroyo, because nobody is better at being OK than Bronson Arroyo.
Here are some things you might not know about Bronson Arroyo: Since 2004, when he first earned a full-time rotation spot with the Boston Red Sox as a shaggy 27-year-old, only two other pitchers—CC Sabathia and Mark Buehrle—have racked up more innings than Arroyo. Buehrle has run up 37.1 fWAR since 2004; Sabathia 51.5. Arroyo's fWAR over the last 10 years sits at 22.6.
This is what a solid decade of pretty OK-ness looks like. Give a pitcher with some devastating stuff (Sabathia) or genuine guile (Buehrle) that many innings over 10 years, and they are bound, if by nothing more than the law of averages, to come away with a sparkling number in the WAR column. Give that many innings to Bronson Arroyo, though, and you end up with a pitcher just a shade more productive than Scott Kazmir, whose last 10 years were good for 20.7 fWAR, despite him having pitched nearly 1,000 fewer innings than Arroyo.
This isn't to say that Arroyo hasn't had good seasons—he pitched 240 innings with a 3.29 ERA in 2006—but he's never had the tools a pitcher needs to combine with an uncanny ability to stay healthy in order to become great or even really good. Arroyo's just always kind of been there, his strikeouts per nine innings hovering around five, his fastball never breaking an average of 90 mph, his scrawny shoulders laden with gobs and gobs of not-terribly pitched innings. I don't know if you can call Bronson Arroyo's career impressive, but in a sport where pitchers occupy the most volatile and unpredictable spots on the roster, there's something to be said for a guy who can just be there, every day.
Arroyo thinks that he tore his ulnar collateral ligament during his May 13 start against Washington, a nine-inning gem in which he out-dueled Stephen Strasburg. He made six more starts after that, pitching at least six innings in each of them. If you look at his velocity and pitch usage in those last six starts, they are basically in line with his career averages. (Charts via Brooks Baseball):
G/O Media may get a commission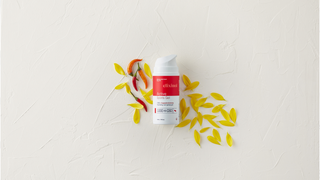 You can finally see a dip in velocity in those last two starts, but Arroyo somehow went to the mound without a ligament in his elbow six times and did what he has always done. He was just... there. The fact that he isn't any longer, and may never be again, means that baseball is just a bit more cruel than it was yesterday. If anyone should be immune to Tommy John surgery, it should be the guy who can't even be bothered to throw a slider.
Here's another thing you probably don't know about Bronson Arroyo: Since 1901, only Don Sutton and Jim Kaat have pitched more seasons with at least 200 innings and an ERA+ between 100 and 110 than Arroyo. Sutton and Kaat each did it six times, and Arroyo would have matched them if he had pitched one more inning in 2011. That's about as pretty OK as it gets.