The Cleveland Browns hosted a career fair last weekend that, in keeping with the Browns' reputation, did not actually offer many jobs, and left multiple paid attendees feeling cheated.

The career fair was billed as an opportunity for those looking to make a career in the sports industry to connect with potential employers from around the Cleveland area. An Eventbrite invitation described the event as a "unique opportunity to get to meet employers from NFL, NBA, MLB and MLB teams and other organizations in the sports industry, looking to fill various entry level jobs and internship positions," and listed over a dozen teams, including the Indians and Cavaliers, that would be in attendance.
The event was organized by three Browns employees in ticket sales, and attendees were given two options for admission: $65 for admission plus a 500-level ticket to Sunday's Steelers-Browns game, or $105 for admission plus a 100-level ticket.
Attendees told me that the event Saturday did not seem at all aligned with what was advertised, and those I spoke to—contacted individually, without connection to one another—expressed universal disappointment and frustration with the event.
Saturday's participants were disappointed to find only a few teams with booths at the event, and were particularly dismayed by the absence of any representatives from the Cavs or Indians. Multiple attendees noted to me that most of the jobs appeared to be in ticket sales only. Teamworkonline.com, a partner for this career fair, lists only one open position with the Browns: an account executive for season ticket sales.
G/O Media may get a commission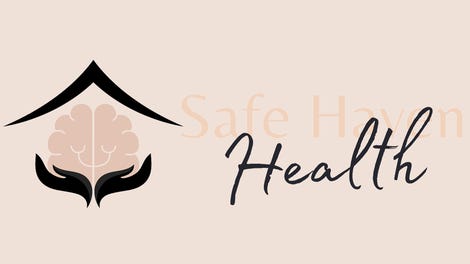 Addiction counseling
Safe Haven Health
The 200-some attendees were split up into two groups during the three-hour event, with one half going on a stadium tour while the others had their opportunity to meet with team representatives.
One attendee told me the booths he saw available included the Browns, the Bengals, the Lake County Captains, the Cleveland Sports Commission, and Teamworkonline.com, a job board for sports-related gigs. Every attendee I spoke with mentioned that they were expecting at least 15 organizations to attend, and were shocked to find only a handful. When asked to provide a specific list of organizations that participated in the event, the Browns told me, "reps spanned: NFL, MLB, NBA and NBA D-League, NHL, WNBA, Minor league baseball and more."

One person said the event "felt like a joke," while another attendee said his friend went to the career fair specifically to speak with someone from the Indians, and felt "sick" that he had spent $65 to be there. Multiple attendees told me that they had met people at the career fair who had driven in from Michigan and Indiana who felt duped by the event's promises.
A local college student who went to the career fair told me, "Every single company I spoke with was only looking for ticket sales interns and that was it. They could not answer questions about anything else such as finance, marketing, or athletic training internships, which some people who attended were expecting to hear about. All they did was direct you to a website and told you to sign up for job alerts." Another student who is studying finance said, "The only thing any organization seemed to be looking for was sales and especially ticket sales."
Many attendees told me they did not even use their ticket to the game on Sunday. One attendee told me he paid $105 for a 100-level ticket, and expected to be seated with a crew of fellow networkers, but instead found himself mostly alone, and decided to leave early. Another attendee told me that was excited to use his 500-level ticket, as he is a huge Browns fan, but when he looked at ticket prices ahead of the game, he was put off to see seats in the same section going for six dollars.
One person who was at the event shared a brief video clip of the stadium tour, which seems to have featured a lot of people just milling around:
In an email, a Browns public-relations employee told me the team had only received positive feedback for the career fair, and asked me if I would connect him with the attendees I spoke to so the team could hear directly what they felt went wrong. (I declined.)

The Browns did share five follow-up emails that they received from people who attended the event, in which they thanked the organizers and expressed interest in staying in touch regarding possible job opportunities.
Who knows whether or not anyone will get a job from the Browns' career fair, and if so, good for them. But overall, it seems safe to say that this event was uniquely, quintessentially Browns.