You can tell a lot about a person by checking out who they follow on Twitter. In the case of the former TCU Horned Frog, Tank Carder fulfills many of the "jock" stereotypes you might have. He follows something called "Fill Werrell" and the straight forwardly-named "Pickup Lines!" He follows an account called "Because I'm a Guy." He replies to an innocuous Because I'm A Guy "joke" about betraying a teammate with "unfollowed...your a faggot for that" even though it appears to be in reference to a video game and, you know, guy humor. "They need to clarify that."

The best sports movies according to Toheeb Jimoh
G/O Media may get a commission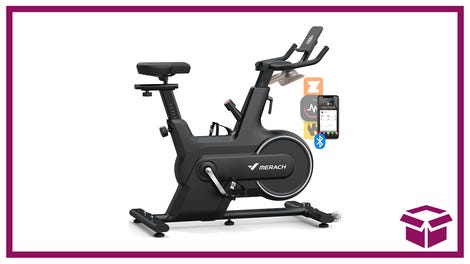 14% off + Coupon
Merach Indoor Cycling Bike

Maybe we can chalk that up to ignorance and not an overtly hateful example of gaybashing. There is a lot that supports this conclusion, actually: the terrible follows, "braud," "your," and not getting the difference between a lockout and a strike. Also, according to his bio, he's a good guy, who quotes the bible. Specifically, Luke 12:48.
But the one who does not know and does things deserving punishment will be beaten with few blows. From everyone who has been given much, much will be demanded; and from the one who has been entrusted with much, much more will be asked.
OK, fine. Just a few blows, then—no homo.