Every morning, the fine folks at Sports Radio Interviews sift through the a.m. drive-time chatter to bring you the best interviews with coaches, players, and personalities across the sports landscape.
Bud Selig joined ESPN Radio in Chicago with Waddle and Silvy to talk about how he would handle the voting for potential Hall Of Famers during the steroid era, why he believes there isn't a thirst for additional implementation of instant replay, how he responds to fans that are clamoring for replay, if he plans on putting ads on uniforms and what the feeling was seeing Ron Santo going into the Hall Of Fame.
How he would handle the voting for potential Hall Of Famers during the steroid era:
"I've said it publicly a lot and I will say it to you guys, that's a decision they're going to have to make and there are no secrets here. The only thing I can do frankly is clean this sport up and do all the things that I've done. I'm very proud of where we are today but they have to make that judgment and I had our historian for many years Jerome Holtzman say to me 'look every decade had its problems, every decade' and he did, he went back and had an extraordinary memorandum on how it went but I'm not going to tell the writers what to do or what not to do. They know everything that I know and they're going to have to do what they think is right."
Why he believes there isn't a thirst for replay:
"There really isn't. That's been written in a lot of places, the local managers and general managers but look, baseball is a game of pace and I'm not going to comment on other sports and that but I know our sport and I know it well. I have a 14-man committee and it's been a great committee and I obviously talk to a lot of people every day and we're going to expand it to as I call them bullets hit down the right and left field line and trapped balls in the outfield. I must tell you that not only that committee unanimously, 14, but many other have said 'Commissioner that's enough now' and I agree with them. You can't get into it with all due respect to Bob Brenly, it's not quite as simple as he thinks it is and we spend a lot of time in studying the issue and I have to tell you I agree with the managers. When I said there is no appetite for further replay I wasn't kidding. There's none. There's some people that think I maybe have done more than they hoped I would do."
On the fans clamoring for instant replay:
"I'm not sure that is true. We do a lot of polling, I talk to a lot of fans, I get a lot of mail everyday and I answer every piece of mail here. Guess what guys, I get almost no letters, calls or thoughts on Instant Replay. By the way and I say this and I don't want it to sound, we're setting attendance records. We're having a year that's unbelievable. The last five years have been the greatest five years in baseball history, setting records nobody ever thought possible. That doesn't mean we shouldn't continue to look at this. By the way we will continue to review all of this. We just had a meeting with that committee and spent a lot of time on this subject but there are people who leave and I will say this, Instant Replay doesn't always solve problems by the way. Sometimes it creates more. You can't keep stopping games. We have enough, we have home runs, we have fair or foul and trapped balls. We're going to have a lot of different things and we have electronic analysis of every home plate umpire so we watch this very, very carefully. Yes there may be an instance here or there where an umpire misses a call. I don't deny that but is there any great outcry for Instant Replay? No."
G/O Media may get a commission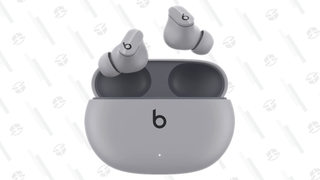 Whether Major League Baseball plans on putting ads on uniforms:
"You learn never to say never but with us the uniforms are really important. There's a history. You can close your eyes and a Cub uniform, my goodness, I remember when I was 10-years-old and that was a long time ago and the Yankee pinstripes and the Red Sox and so on and so forth so I've been pretty consistent on that."
On his feelings seeing Ron Santo inducted into the Hall Of Fame:
"Very emotional. I wish Ronnie was there and I don't know if I've known a lot of people in my long 50 year career who had more courage and never complained. The last time I was at Wrigley was in September and he died as I remember in very early December. There he was sitting on the bench and Tom Ricketts was taking me around and I said 'there's my guy' and then I sat with him for about 20 minutes and it was just great. Talked about everything and he always asked me 'what can I do to help you' and he really was a remarkable human being. He was a great player on the field but I will tell you both he was a much better person off the field. He was a wonderful human being."
This post, written by Chris Fedor, appears courtesy of Sports Radio Interviews. For the complete highlights of the interview, as well as audio, click here.
More from Sports Radio Interviews
• Michael Beasley believes he'll be an All-Star in Phoenix.
• Nick Saban says this is the best the SEC has ever been.
• Daryl Morey thinks the Rockets have had a successful offseason.