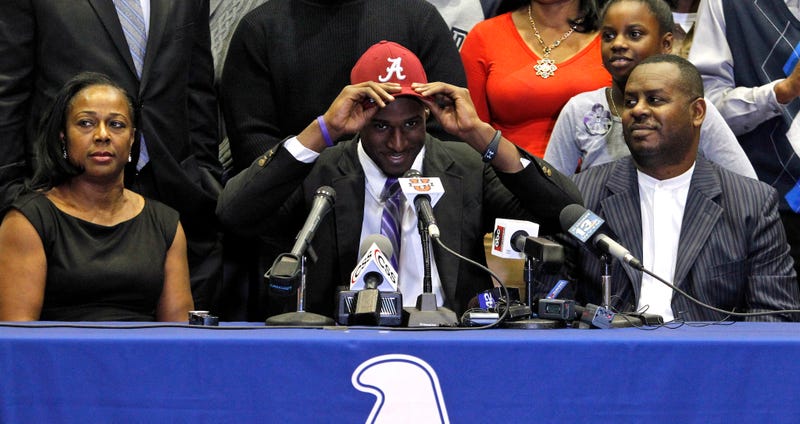 A venue for parties and gatherings owned by the father of Alabama sophomore linebacker Rashaan Evans has been broken into twice in the last month as a result of a Craigslist hoax, he told AL.com. According to Alan Evans, a post went up on Craigslist a couple of weeks ago that said the business was going to be torn down, and people could come take equipment:
"Free bar equipment to first come first serve!!!" the post stated. The ad went on to say that the "old End Zone club" was slated for demolition. "if no ones there just come in and grab what you want hate to see it go to waste!!!"
The first time somebody made off with "a cash register, CD player, speakers and lights," while Evans interrupted a second potential thief in the process, who was charged with misdemeanor criminal trespassing. According to Evans's wife Chenavis the police seem reluctant to investigate the case, and recommended that the Evans not press charges to avoid ruining peoples' lives.
The Evans think the Craigslist post was related to the fierce Auburn-Alabama rivalry, which reached its peak in last weekend's annual Iron Bowl. Alan Evans played for Auburn, but while Rashaan Evans went to Auburn High School, he chose the Crimson Tide over his hometown college and father's alma mater.
[AL.com]
Photo via AP
---
E-mail: kevin.draper@deadspin.com | PGP key + fingerprint | DM: @kevinmdraper