The Patriots' pass defense is miserable in 2012, just like it was in 2011. Football Outsiders ranks them 23rd in the league, and, two weeks ago, they allowed Mark Sanchez to complete 68.3 percent of his passes for 321 yards. I need say no more.
Their secondary is easily the worst part of their pass defense. (The pass rush, led by rookie Chandler Jones, would have to fall far to reside on the secondary's performance level.) The starting corners-Alfonzo Dennard (a recent addition to the starting lineup) and Kyle Arrington-have barely contained top wide receivers, and the safeties-a motley crew including Tavon Wilson, Pat Chung, and ex-corner Devin McCourty-have little clue what they're doing. Cornerback Ras-I Dowling is, as usual, injured, as is Chung. Corner Sterling Moore, who ranked fifth in snaps (all of them bad) among Patriots defensive backs, got dumped yesterday.
So what did poor New England do? Today, just before the Sandy-slowed trade deadline arrived, they swung a deal for the Bucs' Aqib Talib. New England gave up a fourth-rounder for Talib and a seventh-rounder. Talib has had about every off-the-field problem one could dream up. Drug suspension? Talib's your man. (He has one game left on a four-gamer for Adderall.) Strange dropped criminal charges involving his mother and a gun? Talib's got em, although the charges were dropped. A 2010 suspension for allegedly beating up a cab driver? He survived that too. Oh, yeah, he also misses lots of time with injuries. He's never played a 16-game season.
But Talib is also a really talented corner! He can play man coverage like few others, and he's an awesome tackler-FO ranked him first overall among all corners against the run last year, and he ranked seventh in yards per pass. If a receiver catches a ball against Talib, he's not going anywhere. This should help the Patriots' combo man-zone coverages.
You may be skeptical about the Patriots' chances of turning Talib around. Once upon a time-say, 2009-we thought Bill Belichick could coax magic out of any player perceived as troubled in another market. He had made Randy Moss into a happy camper and the league's best receiver. But then 2010 happened. Moss went into his turtle shell over a contract dispute and the Patriots dumped him. And then last year happened. Before the season, the Pats added Albert Haynesworth and Chad Ochocinco, and both played like rotting beef. (Haynesworth was cut midseason, and, coincidentally, joined the Bucs, where he also did nothing of value.) Belichick's mystique as malcontent-charmer suddenly seemed like pockets of luck rather than a skill.
G/O Media may get a commission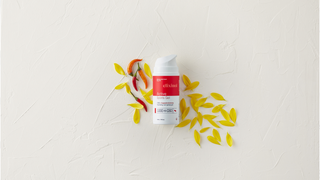 Talib, however, is unlike late-period Moss and Haynesworth and Ocho, in that he's still in his physical prime. He's also a free agent at the end of the year-he could earn a lot of money if he stays healthy and plays as well as he can when he's at his best. So, really, it doesn't matter if Belichick can do his snake-charming. The free market should handle that. And if the invisible hand does what it's supposed to, the beleaguered Patriots' defense will get a lot better.