Chris Sale's final regular season start for the Red Sox met expectations, at least in the most basic sense. The word before his start Wednesday night was that he would throw around 90 pitches, and he left the game after tossing 92. Against the lowly Orioles, Sale went 4.2 innings, getting eight Ks and allowing three earned runs. The good news is, he lasted longer than his Baltimore counterpart and continued the steady ramp-up of work he's received since returning from an injured shoulder on Sept. 11. The bad news is, whether or not Sale is someone who can be trusted to start big playoff games is a question that's still very much unanswered.
The best sports movies according to Toheeb Jimoh
If healthy, Sale is the Red Sox's unquestioned ace, to the extent that in the postseason he should be called upon to pitch in as many games as possible with the least rest that could be reasonably required. David Price and Rick Porcello have certainly pitched solid seasons overall, but Sale blows up their strikeout and WAR numbers while also slicing their FIP and ERA totals basically in half. He's the kind of security blanket in the AL playoffs that can probably only be equalled by Houston's Justin Verlander.
How did he look as he tried to assert himself before the postseason?
G/O Media may get a commission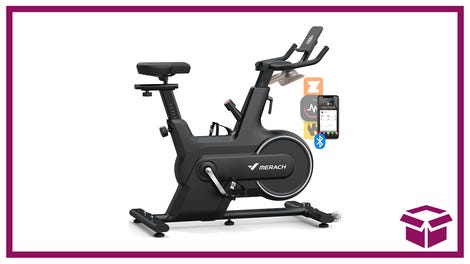 14% off + Coupon
Merach Indoor Cycling Bike
Oof. Those fastballs are nearly 10 mph below his season average of 96.2, and still significantly lower than his previous outing's average of 93.5 mph. And it only got marginally better. Per ESPN, Sale only threw one pitch that touched 92 mph in that first inning, and couldn't improve on that speed until the fourth, when he hit game-highs of 93 and 94. On average, this start featured the slowest average four-seamer of Sale's career.
That's concerning, and Sale's full-game stamina remains something to worry about as well. After giving up two runs in that shaky first inning, the Sox starter initially showed improvement, riding what was a really good slider to escape a jam in the fourth and allow his team to tie the game at 2-2. However, with two outs and two men on in the fifth, Sale failed to put away Adam Jones, who hit an RBI double and knocked Sale out of the game before Eduardo Rodriguez limited the damage.
The Red Sox's best hope on the mound, despite eight strikeouts in less than five innings, was merely passable at best when pitching to the fluffy pillows that are the late-season Orioles batting order. And if Sale—who's historically struggled to dominate late in the season anyway—doesn't have his best stuff in his next start, the Red Sox's incredible season could start circling the drain very quickly. When the Yankees' booming sluggers or some other team comes to Fenway Park for a five-game series in the ALDS, giving Sale time to rediscover his best cheese won't be an option.