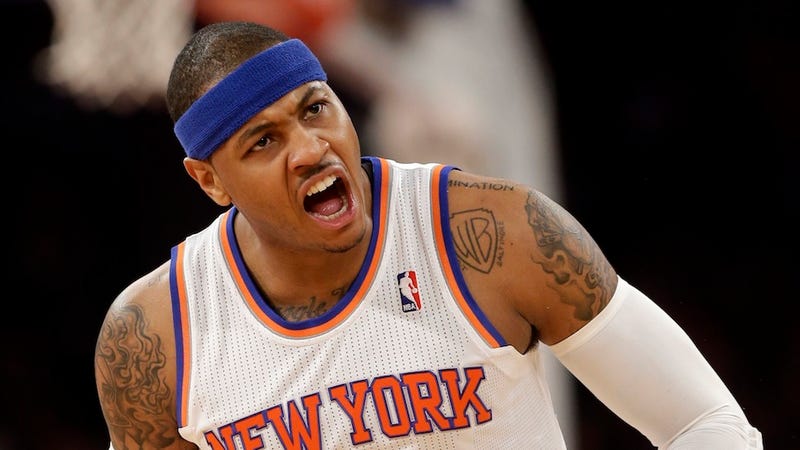 Sure, why not? I mean, I don't know what kind of person is going to buy a magazine dedicated to covering luxury watches, but I imagine that it is the same kind of person who would enjoy getting their coverage of luxury watches from Carmelo Anthony.
Haute Time Magazine is a bi-annual "watch lifestyle magazine," and it will feature content from columnist and co-founder Carmelo Anthony. 'Melo's already pumping out the content, having posted two "Watch of the Days" on HauteTime.com, and a column detailing his favorite watches from the Salon International de la Haute Horlogerie in Geneva, Switzerland, which sounds like a completely made up event.
I don't think this magazine is really going to offer anything of value to common folk like us, other than revealing that there are some truly ridiculous watches out there. Case in point:
'Melo says this bad boy "Certainly makes a statement." He's not wrong.
[NYDN]