Your morning roundup for Jan. 8, the day we learned that you can get a lot done in 15 days. Image via Mocksession. Got any stories or photos for us? Tip your editors.
What we watched: The Saints thump the Lions. While it was a closer game than the final score indicates, the outcome was never really in doubt. Detroit had a couple turnovers fall through their defensive backs' hands while also giving the Saints a few too many extra possessions. Lucky for the Lions, no one expected them to win, so the NBC audience simply shrugged its shoulders and waited for the much-hyped Charles Barkley sideshow to begin on Saturday Night Live.
There were few bright spots from the Barkley episode, the picture above being one of them. Mostly, as always with this kind of host, it was just awkward. A lot of looking for the cue cards and little else. The pre-recorded bits were obviously better and much more in Sir Charles' wheelhouse. The only other enjoyable moment came in an otherwise brutally unfunny skit featuring some sort of weird, British fop and Barkley struggling not to laugh. What can I say? I'm a sucker for people laughing when they're not supposed to laugh. It's probably the same reason I love gag reels.
G/O Media may get a commission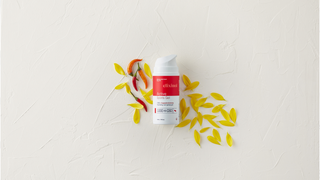 What we're watching (all times EST, unless noted): Football: Falcons at Giants at 1:00 p.m. (FOX) and Pittsburgh at Denver at 4:30 p.m. (CBS). Basketball: San Antonio at Oklahoma City at 7:00 p.m. (NBA TV). Hockey: Detroit at Chicago at 7:30 p.m. (NBC Sports). College Football: GoDaddy.com Bowl, Arkansas State vs. Northern Illinois at 9:00 p.m. (ESPN).
Read Me
Sorta like another way to call a cat a kitten: "Hype man Vinnie was the first to arrive. He kept a low profile, napping in a chair while the crew set up. Resplendent in shades and a leather jacket, frontman Treach made a much more flamboyant arrival while resident beatsmith Kay Gee completed the trio. New York Giants super-fan Treach was keen to discuss the day's NFL action (and his favorite strip clubs in which to catch football games), but he was all business the moment Kay Gee dialed up the opening strains of his group's biggest hit. Treach, Kay Gee, and Vinnie took us back to the heady days of the early 1990s, when they inspired a Justin Bieber-like frenzies everywhere they went, and MTV fell so hard for 'O.P.P.' that they went ahead and recorded their own tribute/homage, 'Down Wit MTV,' a clip that doubled as free advertising for a song and music video that didn't exactly need any additional help. These three guys have performed 'O.P.P.' thousands of times all over the world, yet like the consummate professionals they are, they threw themselves into this gig with the ferocity and hunger of the young performers they once were. Two decades after 'O.P.P.' made Naughty By Nature stars, they're comfortable with its part in their history, though still looking forward. Their new album, Anthem Inc. features both new tracks and reworkings of the hits—including, of course, 'O.P.P.'" [A.V. Club]
Elsewhere
Houston wins a playoff game: "Johnson, the face of this 10-year old franchise, scored on a 40-yard pass that powered the Texans to a 31-10 victory over the bungling Cincinnati Bengals on Saturday in an AFC wild-card game. Johnson had plenty of help, too, from rookies J.J. Watt and T.J. Yates to running back Arian Foster's two touchdowns and 153 yards. Watt came through with a leaping interception return for a touchdown late in the first half, Yates threw a pinpoint pass to Johnson in the third quarter and Foster followed with his second touchdown - a 42-yard run in the fourth quarter - to finish off the Bengals (9-8). Houston will play at Baltimore (12-4) next Sunday, a rematch of a regular-season game won by the Ravens." [ABC]
Chris Mortensen reports what everyone already knew: "With the stunning dismissal of Bill Polian, the architect of the Colts' 11 playoff appearances, uncertainties remain over Peyton Manning's health and Jim Caldwell's future as coach, but sources say one thing is certain: Colts owner Jim Irsay plans to take Andrew Luck with the draft's first-round pick. Sources say Irsay sees symmetry in the franchise history of draft picks and will not pass on the opportunity to complete it. In 1983, the Colts took John Elway with the No. 1 pick, only to see Irsay's father, Bob, trade the Hall of Famer. Fifteen years later, the Colts took Manning." [ESPN]
Jorge Posada is/is not a Hall of Famer: Go!: "Posada spent his entire 17 big league career with the Yankees after being drafted by the club in the 24th round of the 1990 draft. The catcher hit .273/.374/.474 for his career with 275 home runs. In total, Posada earned five All-Star nominations, including his resurgent 2007 campaign. That year, Posada hit .338/.426/.543 with 20 home runs and finished sixth in the voting for AL MVP. According to Baseball Reference, Posada earned more than $117MM lifetime from the Yankees. The catcher re-upped with the Bombers prior to the 2008 season with a four-year, $52.4MM deal. Two weeks ago, the catcher's father said that Posada was receiving interest from the Rays, Phillies, and Orioles. It's unclear how strong the interest was from those clubs as he didn't seem to be a clear fit for any of them. The O's were said to be after someone who could catch everyday if neccessary and the 40-year-old Posada likely couldn't provide that." [MLBTR]
Your Gene Siskel referring to Dirk Digglers "size" Interlude:
More Hall of Fame news: "Bill Parcells moved one step closer to Canton on Saturday when the Pro Football Hall of Fame released a list of 15 modern-era finalists for enshrinement that included the Super Bowl-winning coach. Wide receivers Tim Brown, Cris Carter and Andre Reed, running backs Jerome Bettis and Curtis Martin and former Kansas City Chiefs guard Will Shields also made the cut when the 26 semifinalists were pared down through a mail ballot. The final list of candidates also includes two senior nominees: former Steelers defensive back Jack Butler and former Lions guard Dick Stanfel. The Hall's selection committee meets in Indianapolis next month. A finalist must receive 80 percent of the vote to be selected. Between four and seven enshrinees will be announced Feb. 5. the day before the Super Bowl, and inducted in August in the Hall's 50th class." [SI]
NHLPA is unfortunately unreasonable: "'It is unfortunate that the NHLPA has unreasonably refused to approve a plan that an overwhelming majority of our clubs voted to support, and that has received such widespread support from our fans and other members of the hockey community, including players,' NHL deputy commissioner Bill Daly said. 'We have now spent the better part of four weeks attempting to satisfy the NHLPA's purported concerns with the plan with no success. Because we have already been forced to delay and, as a result, are already late in beginning the process of preparing next season's schedule, we have no choice but to abandon our intention to implement the realignment plan and modified playoff format for next season. We believe the union acted unreasonably in violation of the league's rights. We intend to evaluate all of our available legal options and to pursue adequate remedies, as appropriate.'" [USA Today]
Send stories, photos, and anything else you might have to tips@deadspin.com.