Charles Barkley was hanging around the Patriots locker room after their win last night—apparently he's friends with owner Robert Kraft and Bill Belichick?—so the assorted media got him to answer some football questions. His assessment of New England's fans and media? They're spoiled.
Barkley's absolutely correct. The majority of Pats fans truly don't know how fortunate they are with their team's success. (Probably the biggest reason why they're so easy to despise.) And when Bill Belichick and Tom Brady do inevitably retire, as Barkley points out, Jonny from Peabody will complain about bigger problems than Stevan Ridley fumbling a couple of times.
The whole video's worth watching, but here the best parts:
In sports, if I'm a fan, I want my team to have a chance to win. That's all I want. Like, in 99% of the cities in every other sport, not just football, your team sucks. You got no chance of winning. The Patriots have a legitimate shot at winning every year. That's pretty cool, and it bothers me, it bothers me that y'all don't appreciate them having a chance to win every year.
Like, in New England, y'all have a chance to win every year. [Offscreen: So who were you impressed with tonight?] No, I'm impressed with the Patriots organization. 'Cause, like, they've lost so many people, and y'all take the winning for granted. Y'all do. And let me tell y'all something. When Bill Belichick leaves, and Tom Brady leaves, y'all team gonna fucking suck.
G/O Media may get a commission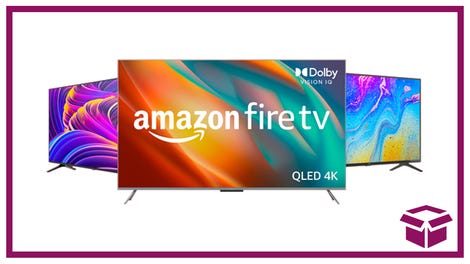 Ooh. stunning.
New Amazon Fire TVs