This season, the A's, Rays, and Pirates used front office wiles to build playoff-bound squads despite having minimal financial resources. Even with these feel-good stories eliminated, though, the four remaining teams still demonstrate that there are many good ways to build a competitive organization.
The charts below show the ALCS and NLCS rosters for each of these teams, ranked by the number of years that each player has been active in major league baseball. Colored squares mean that a player was on their current team, grey squares mean that they were on a different team, and no square means that they were not yet in the league, or missed the season with injuries. I didn't mess around with demarcating mid-season trades or call-ups; if a player was on a team for any portion of a season, they're marked for that season.
I've included some notes about where these teams got their largest contributions from, using Baseball Reference WAR (bWAR). These season-long stats can only tell us so much about playoff performance—they discount the impact of late additions like Jose Iglesias and Michael Wacha—but the Red Sox (+197), Cardinals (+187), and Tigers (+172) led the league in run differential this year, so they've clearly built squads that can succeed in any sort of situation. (The Dodgers were just ninth, at +67, but after June 21st they were +118.)
Here are your remaining teams:
G/O Media may get a commission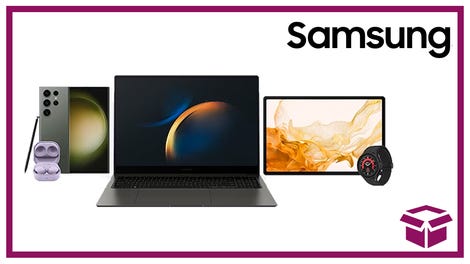 24 hour deals
Discover Samsung - Daily Deal
The Tigers have been relatively stable in the last few years, at least compared to the other three teams. 15 of the 25 players above played for Detroit in 2011, compared to 11 for St. Louis, ten for Boston, and just seven for Los Angeles. That year the Tigers won 95 games, with three batters—Miguel Cabrera, Austin Jackson, and Jhonny Peralta—and three pitchers—Justin Verlander, Doug Fister, and Max Scherzer—contributing 67 percent of the team's 42.6 bWAR.
In 2012, these same six players contributed 69 percent of the team's bWAR, and in 2013 they contributed 55 percent. Recent pitching additions Anibal Sanchez and Drew Smyly were fantastic in 2013 while recent hitting additions Omar Infante, Prince Fielder, and Torii Hunter were just pretty good, the latter two held back by awful defense.
David Ortiz is the elder statesman of this team, making his MLB debut in 1997 and his Red Sox debut in 2003. He's the sole remaining Red Sox player from their 2004 World Series win, and one of just three players on that 25-man roster still in baseball (the others being Kevin Youkilis and Bronson Arroyo). In addition to Ortiz, the Red Sox have four mid-career veterans in Pedroia, Lester, Ellsbury, and Buchholz, all of whom made their debut for Boston.
These five core players—all on the 2007 championship team—accounted for 43 percent of the team's bWAR on the season, but it was the front office's 2013 acquisitions of Shane Victorino, Mike Napoli, Koji Uehara, and Stephen Drew (who chipped in another 30 percent) that helped turn Boston back into a contender faster than anyone expected.
The Dodgers have taken on some serious free-agent baggage, and their NLCS roster features 13 players who've been in baseball for at least eight seasons, but only joined the Dodgers since 2012. Despite all the signings, there's more of a core here than people give the team credit for: Clayton Kershaw, A.J. Ellis, Kenley Jansen, Juan Uribe, and Andre Ethier—all of whom predate the current ownership—combined for 42 percent of the team's bWAR this season.
The new Dodgers' management has proven very willing to take on other teams' huge contracts, and the best of these acquisitions—Hanley Ramirez, Carl Crawford, Adrian Gonzalez, and Nick Punto—accounted for 28 percent of the team's bWAR in 2013. Breakout rookies Yasiel Puig and Hyin-Jin Ryu chipped in another 18 percent, and the combined bWAR of 41.1 across these 11 players (3.7 per player) made the Dodgers the scary team that their immense payroll had promised.
This team won the World Series two years ago, yet somehow only six players have returned from that 25-man championship roster. This is in part because the Cardinals are very, very young, fielding an NLCS roster with 16 players that made their debuts since 2010, including five rookies. All 16 of these early-career players have played exclusively for the Cardinals, as have Shane Robinson, David Freese, Adam Wainwright, and Yadier Molina. This makes the Cardinals the most "homegrown" team of the remaining four, although many of these prospects were brought in from other organizations in smart trades.
Where the Red Sox draw on major contributions from mid-career veterans, the Cardinals have taken an opposite route. Here are the team's bWAR breakdowns by playing experience:
Players with 9+ years experience: 18.2 bWAR (3.6 per player)
Players with 4-8 years experience: 4.1 bWAR (0.7 per player)
Players with 1-3 years experience: 20.4 bWAR (1.5 per player)
Of course, as we said at the top, these year-long stat accumulations only mean so much in the postseason. Michael Wacha became a full-time Cardinals pitcher on August 10th, and gave up two earned runs in five innings. Since then he's posted a 1.61 ERA in 56 innings, including the postseason. These playoffs have proven to be very pitching heavy; if the Cardinals have managed to pull a new Clayton Kershaw out of their ass in the last two months, that could be enough to tip the balance towards St. Louis.
Chart format inspired by GoalSneaker.com