Over at The New York Times, Brian Burke of Advanced NFL Stats and Kevin Quealy of NYT Graphics have joined forces to create the excellent NYT 4th Down Bot.
Jokic? Embiid? The NBA MVP is obvious... right? | Keep it a Buck(et)
The Bot uses game data going back to 2000 to tell you whether you should punt, kick a field goal, or go for it on fourth down, based on your position on the field and the yards to first down. For most of the game (the first three quarters or so), its suggestions are based on maximizing expected points, but with around 10 minutes remaining in the fourth, it switches over to maximize winning percentage. The charts themselves are interactive and the article has a great explanation of Burke's "expected points" formula, so you should go check it out.
The image above maps out the 4th Down Bot's recommendations, comparing them to the extremely timid play-calling of actual NFL coaches since 2002. The Times's model recommends going for it on fourth and short from anywhere on the field—even inside your own 10—while NFL coaches almost always punt from their half of the field, and generally settle for the field goal near the endzone. At the "sweet spot" between your opponent's 35 and 45 yard line—where field goals are long and punts aren't worth much—the Bot says you should go for it with as many as ten yards to go, because this Bot does not fuck around.
There's no mention of Riverboat Ron, though, whose Panthers are eight-for-eight on fourth down during their eight game win streak, with six of the seven drives resulting in touchdowns. Over on Twitter Football Outsider's Aaron Schatz takes some issue with the Bot, echoing a sentiment that we've expressed on Regressing before.
G/O Media may get a commission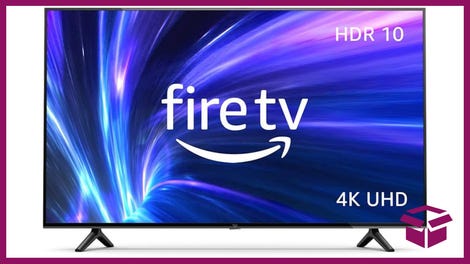 42% Off
Amazon Fire TV 50" 4K Smart TV
[NY Times]