We Regret The Error is a monthly feature in which we compile TV news mistakes and the subsequent boilerplate apologies. Here's everything we could find from the month of April.
April was not the strongest month in history for broadcast journalism. For sure, heroes like Pete Williams at NBC rose up to deliver quality, quick news during the Boston bombing investigation, but most coverage from the marathon attack was a shitshow. All those blunders took the focus away from everyday TV news mistakes like misidentifying what kind of porn a teacher is accused of watching or, several times, identifying innocent people as criminals.
(Let's not forget A.J. Clemente's brush with history.)
G/O Media may get a commission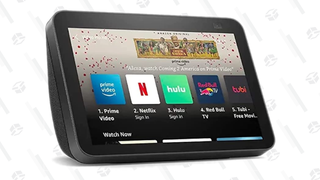 We're going to do this every month, and we hope you can let us know when these sorts of things happen on your local news by sending us a quick tip.