Wu Minxia took gold in the 3m synchronized springboard, and in doing so became the first woman in history to win three consecutive Olympic golds. Sustained success like that comes at a price—in Wu's case, a life entirely devoted to training, cut off from the outside world.
After her gold, Wu's father admitted to the Shanghai Morning Post that he had been hiding some bad news from her: both her grandparents had died over a year ago, and her mother had battled breast cancer for eight years.
"Wu called us after her grandmother died, I gritted my teeth and told her: 'everything's fine, there aren't any problems','' Wu's father Wu Jueming told the paper. Wu's parents found such lies were "essential'' to ensure their daughter could keep focused on her training, the Shanghai Daily said. "We never talk about family matters with our daughter,'' the father said.
Wu's life seems to reinforce all our worst stereotypes about the Chinese Olympic program. Now 26, Wu began attending daily diving camp at six years old. At 16, she left home to live in a government-sponsored training facility, where she rarely saw her family, didn't attend school—didn't do anything but dive, all day, over and over again for this last decade.
Her parents only kept up with her life by following her Weibo account, the Chinese equivalent of Twitter. Said her father,
"We've known for years that our daughter doesn't belong to us any more."
Her parents even traveled to London to watch her compete at the Olympics, but either chose not to or weren't allowed to meet her until after she competed. The extent of their correspondence: a text message to let her know they had arrived safely.
G/O Media may get a commission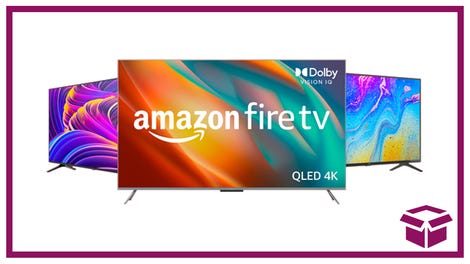 Ooh. stunning.
New Amazon Fire TVs
Her mother's cancer is now in remission, but Wu's story has reportedly reignited discussion in China over the country's dogged commitment to athletics, at the expense of all else. But Wu did win her third straight gold, and China does lead the medal table, so the debate over success vs. humanity is likely to remain just that—a debate.
For a handy master schedule of every Olympic event, click here.