Apparently the Citi Field security goons are over-sensitive this year. Two times last week they took away signs from fans. First was the K's controversy. Then there's this incident.
During Friday night's Mets game, a fan named Ramon Batista held up a sign reading "Fire J. Manuel." Batista was sitting along the first base line in the $105 seats. He claims that Mets' second baseman Alex Cora found the sign distracting and next thing he knew, he had to turn over his uninspired orange poster board handiwork.
Ok, this is what happened, Alex Cora (second baseman) saw the sign and started pointing towards me and told something to the security on the field and then they started looking at me and then called another security. I thought they were going to take me out of the game and asked me if I was the one with the Jerry Manuel sign and he needed to take it with him and hoped I understood the reason (they never gave me one). So i just gave it to him cause I didn't want to get thrown out, I didn't want to loose my $230 in tickets.
Animal got in touch with Mets' PR maven Jay Horowitz who had this to say about the incident: "We don't have a policy on signs, but if they're really negative or incite-ful (sic)we might ask that they take them down."
He's even made up his own word! Ok, Mets, we get it: You want the new ballpark to be a welcome wagon to the well-to-do, so stifling supposed riff-raff is a top priority, but this is overdoing it. If they start throwing people out for booing this season, then the attendance will drop by 97%. Pepsi will be pissed if that happens.
G/O Media may get a commission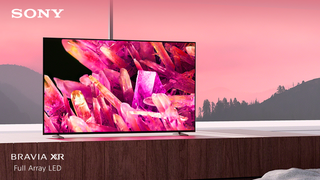 $400 off
Sony 55 Inch 4K Ultra HD TV X90K Series
Citi Field Won't Tolerate Even The Most Mundane Of Heckling [Animal NY]