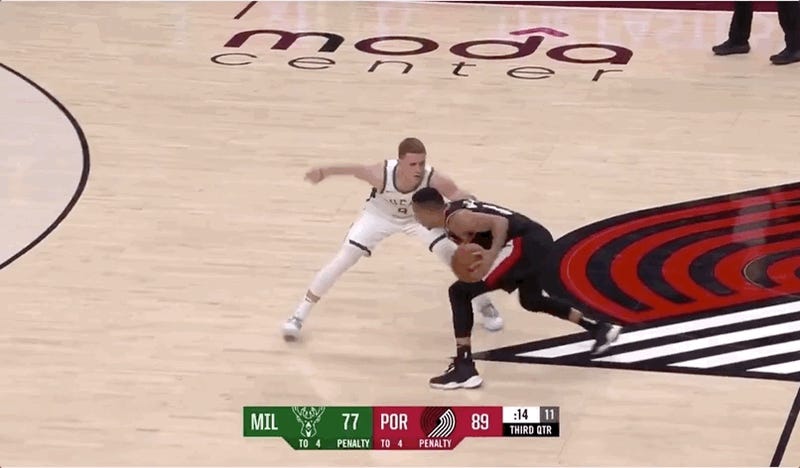 CJ McCollum dropped 40 points on the Bucks during a 118-103 win at home and for some reason, he felt the need to embarrass Donte DiVincenzo at any given opportunity in the process. The signs were there early that McCollum wanted to sap the soul out of the rookie. Just over halfway through the first quarter, DiVincenzo was put in a spin cycle that garnered a sizable crowd reaction. The problem was that McCollum missed the shot
The most notable highlight came at the end of the third quarter, when McCollum forced the rookie to look like an Olympic speed skater making a sharp turn.

But the cherry on top of DiVincenzo's shit sandwich of a night came in the final seconds of the game, when the rookie had a really bad giveaway to his in-game nemesis. McCollum made sure to make the most of the gift and put the game away in front of the home crowd.
Whatever the young Buck did to anger McCollum, he better apologize soon because this will only get worse before it gets any better.