So ... have you? Do you wonder if restaurant employees are actually washing their hands after using the restroom? Does the thought of trichinosis send you into an emotional spiral? My guest this week on the official Ask a Clean Person podcast is Daniel Gritzer, the culinary director at Serious Eats, who joined me to answer all your questions about the nasty things that go on in restaurant kitchens.
The squeamish among you may be inclined to skip this one, but don't do that! Mostly because this talk was a lot of fun, in the way that really gross things can be. And also because you'll learn the truth about cockroaches, hand-washing, and Bourdain's rules of fish- and brunch-ordering. I also shared my theory about sheep-fucking.

But! You'll have to listen to find out what that theory entails! Which is a thing you can do that here, or over at iTunes, where you can also subscribe.
Are you interested in reading Daniel's dissertation-length post about making fresh tomato sauce that we discuss early in the episode? Good, you should be. And it is here, for you. Want to check out the series I'm doing in which I blog my way through my farm share, one week at a time? I'm having a ball with it and hope you'll scoot over to check it out!
G/O Media may get a commission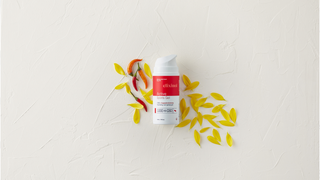 Do you have something you'd like to hear discussed on Ask a Clean Person: The Podcast? Email me at jolie@deadspin.com with the subject line CLEANCAST. Do you like what you heard? Please consider leaving a rating in the iTunes store when you head over there to subscribe!
---
Jolie Kerr is Deadspin's resident cleaning expert and the author of the book My Boyfriend Barfed in My Handbag … And Other Things You Can't Ask Martha (Plume). Follow her on Twitter, or contact her via email at jolie@deadspin.com.
Illustration by Tara Jacoby.
Adequate Man is Deadspin's new self-improvement blog, dedicated to making you just good enough at everything. Suggestions for future topics are welcome below.