In addition to the cool shape, this water filter comes with two replacement filters, and an all-time-low $22 price tag, today only. [ EveryDrop Premium Water Filter by Whirlpool with 2 replacement filters, $22]
---
It's not even Black Friday yet, but we might have already found the most obvious deal of the holiday shopping season. If you're an Amazon Prime member, and you buy $45 in Amazon Gift Cards, you'll get a $10 credit added to your account. That's free money, folks.
Your easiest option here is to get a 3-pack of $15 cards, but you can get higher denominations if you want to give them away as gifts. Just enter code HOLIDAYGCS at checkout to get the deal. Weirdly, you have to be a "new" gift card customer, meaning you haven't previously ordered any gift cards from Amazon, but you could skirt around this by just creating a new account and signing up for a Prime 30 day free trial, so there's really no excuse to miss out on this.
G/O Media may get a commission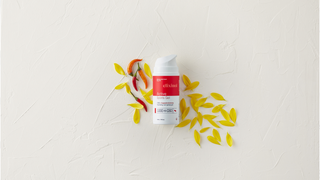 The only other real caveat is that you have to spend the $10 credit before the end of the year, but with Black Friday around the corner, I don't think you'll have any trouble with that. The gift cards, of course, never expire. [ Amazon]
---
These Meguiar Car Care buckets come with a bucket, sponge, car wash, wax, interior detailer, glass cleaner, and foam. Oh, and you get two of them for $40. Perfect if you want to clean your car with the two-bucket method. [Meguiar's Premium Car Care Bucket, 2 Pack, $40]
---
You know the drill with these KitchenAid deals by now. This is the professional 5 quart model, so $200 is a fantastic price. Makes a great gift too. [KitchenAid Pro Plus Professional 5-Qt Stand Mixer, $200]
---
I realize it's November, and you probably don't need an air conditioner/dehumidifier right now, but you can take advantage of these great prices today, and have the unit ready to go for 2015. [Select Dehumidifiers and Air Conditions are up to 36% Off at Home Depot]
---
Retailers aren't waiting around for Black Friday to offer aggressive deals on the Xbox One. Today at Walmart, you can get an Assassin's Creed Bundle with Unity and Black Flag, plus a game of your choice, for $379. [ Xbox One Assassin's Creed Bundle and 1 Game of Your Choice,$379]
---
It's not as huge a deal as that Xbox One bundle, but if you're dead set on a PS4, here's a Last of Us Bundle for $380. [PS4 The Last of Us Bundle, $380]
---
If your phone has wireless charging, this Qi pad has a clever spool design, and built-in USB cable. [ RAVPower Qi Wireless Charging Pad, $20]
---
You don't need Bruce Wayne's fortune to afford the Dark Knight Trilogy today.
---
Need more USB ports? Of course you do. [ HooToo USB 3.0 4-Port HUB, $8 with code 899UH007]
---
If your wiper blades are starting to streak, or you just want to stock up on replacements, you can get a pair of Rain-X blades from Amazon today for $24. Just add any two to your cart (even different sizes), and the discount will be shown at checkout. [Two Rain-X Wiper Blades, $24]
---
Winter is coming, and if you live in a colder climate, this neoprene face mask can save you from a lot of chapping. For $1, why not? [ Neoprene Half Face Mask w/ Fleece Neck Warmer, $1]
---
There's an amazing amount of coffee coverage across our network, and today we want to figure out which brew-carrying vessel is best. Head over to Kinja Co-Op and sound off.
---
Twitter isn't a bonus for us, it's an essential component of our coverage. It's the fastest way we can let you know about a deal, and many of our best deals only make it to Twitter because they're so short-lived. You can also set up push notifications just for our deals right in the Twitter app, or create an account just to follow along without having to participate in Twitter at all.
---
Inventory
---
Home
Kitchen
Fitness
Camping & Outdoors
Tools
Auto
Kids
Apparel
---
Media
---
Movies & TV
Books & Magazines
Apps
Gaming
---
Tech
---
Storage
Power
Home Theater
---
Black Friday and Cyber Monday are right around the corner. Keep it locked here for the Internet's best coverage.
We work together with you to find the best products and the best deals on them, click here to learn more. We operate independently of Editorial and Advertising, and if you take advantage of an item we cover, we may get a small share of the sale. We want your feedback.