Like they have in every game for more than three weeks now, Cleveland won tonight. With an extra-innings walk-off victory, they became the first team to win 22 consecutive games in more than a century.
The winning streak has been long, but it hasn't been especially diverse; win after win after win has seen Cleveland thumping their opponents soundly and unequivocally. Heading into tonight's game against Kansas City, they'd outscored the opposition by more than 100 runs. (139 to 35.) In 189 innings of baseball, they'd only trailed for a total of four. Tonight, though, was not like any of the games that had come before—tonight, for the first time in weeks, it seemed like Cleveland might actually lose.
For the first time since the streak began, they trailed after the seventh. Down 2-1 in the eighth, they loaded the bases only to pop out twice in foul territory to end the inning. But down to their last chance in the ninth, with two out and a runner on second, Francisco Lindor sent them to extras:   
They rolled smoothly through the tenth. José Ramírez dug out an extra base to stretch a single into a double, Edwin Encarnacion turned an 0-2 count into a walk, and August acquisition Jay Bruce ended things with a double down the line:
G/O Media may get a commission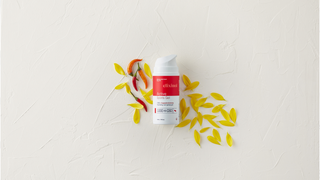 Where this stands in the record books is something of a matter of a debate: thanks to Cleveland's streak, the MLB record for most consecutive wins has been under scrutiny lately. The official mark of 26 games is held by the 1916 New York Giants, but the fact that a game in the middle of the streak was rained out with the score tied after eight innings and replayed the next day has made that somewhat controversial. At the time, games weren't suspended and picked up at a later date for a rainout; rather, the teams acted like the innings that happened before the rainout never happened and just started the game over whenever they could. (Confusingly enough, however, players' individual stats from the pre-rainout innings were still counted.) So the Giants replayed the rained-out game by scheduling a doubleheader the next day, and they won. This means that it wasn't quite 11-game win streak, rainout tie, 15-game win streak so much as it was 11-game win streak, game cut short by rain before being played over from the beginning and won the next day to continue what would become 26-game win streak.  

But it doesn't matter so much, because Cleveland is going to win 27 games, because this team is never going to lose again. Goddamn.