A wonderful thing happened in Charlottesville, Va., last night: the Virginia Cavaliers defeated No. 3 Duke, 73-68. Duke losses are always something we, united in our reasonable hatred of the Blue Devils, can collectively appreciate; that this one came against an unranked bubble team playing on its home court made it especially gratifying. Plus, some brilliant Virginia fan managed to hold up a poster of cranky-faced Mike Krzyzewski just as the real Mike Krzyzewski made his cranky face.
When the buzzer sounded, and Duke had officially recorded its fourth loss of the season, Virginia fans rushed the court. This was a justified move by the Virginia faithful—on this even the tightasses would agree. Besides, it was Duke. May there never come a day when beating Duke doesn't warrant hundreds of college kids massing on the floor as if it were Times Square on V-E Day. It's a statistical guarantee by now. Rush on, Virginia.
And then along came Mike Krzyzewski, Krzyzewskiing the moment to hell and gone. It seems that Duke's bench wasn't properly protected after the game—"properly" means something different to Coach K than it does to those of us who don't wander through life upset that it hasn't yet furnished us with a popemobile—and that the players weren't immediately ushered off the court. Krzyzewski allegedly "hollered an F-bomb at a fan." From Fox Sports:
Right behind the Hall of Fame coach were his players, some cursing at fans, some ignoring it and ducking into the hallway. Assistant coach Jeff Capel went back and yelled a few curse words while another assistant coach, Steve Wojciechowski, did his best to quickly usher players into the safe area.
G/O Media may get a commission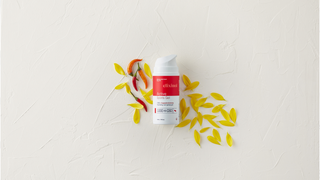 Once the court had cleared, Coach K had some things to say about the court-storming. Specifically, he was concerned about the dangerous implications of the very old tradition:
"When we've lost in the last 20 years, everybody rushes the court," Krzyzewski said, as quoted by The Associated Press, insisting he was raising a concern but not trying to take away from Virginia's victory. "Whatever you're doing, you need to get the team off first. Celebrate, have fun, obviously you won. That's cool, but just get our team off the court and our coaching staff before students come on."
A Virginia official told the Washington Post this morning that Duke's players and coaches had been informed of the university's rush-the-court procedures before their shootaround last night: "The official said all procedures were followed and that the Blue Devils were told to exit the floor via 'a safe zone' created by security personnel near the scorer's table." But then Krzyzewski said this:
"I'm always concerned about stuff like that, especially at this time of the year. What if that happened and we get a kid suspended? That becomes the national story. It's not all fun and games when people are rushing the court, especially for the team that lost. Again, congratulations to them, and they should have fun and burn benches and do all that stuff. I'm all for that. They have a great school, great kids, but get us off the court. That's the bottom line."
It's not all fun and games. This is the Krzyzewski motto, if there ever was one.