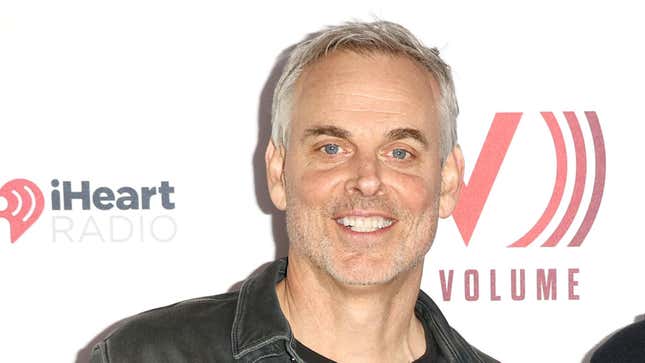 Colin Cowherd.
You know the name, you probably watch his show The Herd on FS1, and if you do, then you probably aren't surprised at the goof he made Tuesday. During a segment where he talked about quarterbacks drafted since 2013 who've had a legit shot at winning a Super Bowl, Cowherd went off the rails quite a bit with his list. He separated these QBs into different groups, with the third category featuring guys with no shot at winning the big one. You'll notice some guys who have been out of the NFL for years, but the most glaring name, which Colin says aloud, was Dwayne Haskins.
How running an NFL team is like running a restaurant | Chef Emeril Lagasse
Most fans are aware that, technically, this is true. No, Haskins will not be winning a Super Bowl but for the same reason as these other players. Haskins was killed on a South Florida highway in April last year. The 24-year-old former first-round pick was allegedly drugged, blackmailed, and robbed before being hit by a dump truck. This tragedy was everywhere, and every media outlet discussed when it happened, including Cowherd.
It's true we all make mistakes, but something this outrageous is unacceptable. Watching the clip, it looked like Cowherd realized his slip-up almost immediately after saying, Haskins. He's been in this business long enough to know that he would be met with immediate criticism, especially in the social media era. Productions of that magnitude can't allow things like this to slip through the cracks. Major networks have researchers who bring all these intricate stats to hosts many times that are then delivered on air. Whether Colin actually created the list doesn't matter because he's the QB in this situation and thus lands all the blame.
Cowherd's crew knows he screwed up because that part was omitted from the top of the third hour, where they replay the opening monologue. If we're being honest, they tend to mail in that final hour of the show on most days. But somebody caught his d'oh moment in the first hour, but it was already too late. It was over once he said Haskins' name and had him on the list. Social media jumped on it and proceeded to roast Mr. Cowherd. The internet is undefeated for a reason.