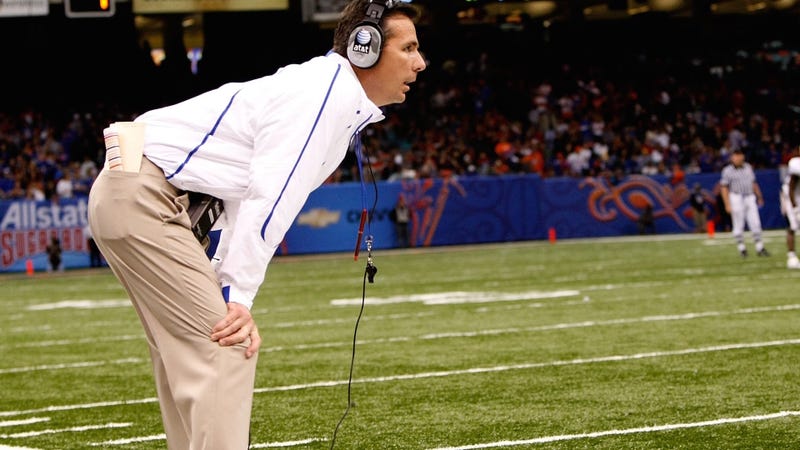 On this fine college football Saturday, ESPN has provided for our reading pleasure a list of every FBS head coach's favorite musical artist. As you'd expect from any survey of largely middle-aged white men who love football, there's a lot of the Eagles and a lot of Kenny Chesney. Bruce Springsteen is also very well-represented. There are a few surprisingly cool-ish choices (Baylor's Jim Grobe likes The Black Keys?), and there are also multiple coaches who chose Drake (hello, Texas A&M's Kevin Sumlin and South Florida's Willie Taggart).
Most of these make sense, like the adorably-lame-dad pairing of Ohio State's Urban Meyer and Sister Hazel. Some are a bit harder to see, like the fact that Jim Harbaugh chose Bob Marley. And then there is Bob Diaco of Connecticut—who we last saw very worked up about his team's "rivalry" with Central Florida—who claims to a big fan of Sia.
Yes. Noted Sia fan Bob Diaco.
[ESPN]