Our weekly college football shame index.
The Weekend in Shame
Notre Dame 30, Oklahoma 13: On some level, the most frustrating thing about being Bob Stoops is that you're only in the position to blow big games because you've done a pretty good job fielding a team that's consistently competitive. (The second most frustrating thing, incidentally, is having a name that lends itself to third-grade potty humor.) Nobody cares if Iowa State loses by 17 to Notre Dame at home, because Iowa State isn't regularly racking up double-digit wins. You have to climb a hill first before you go tumbling ass over teakettle down the other side with everyone watching.
The key to bucking his reputation, of course, is for Stoops to stop losing these games, or at least for the Sooners to stop looking so clueless while they do. Landry Jones finished without a passing touchdown for only the seventh game of his career; the Oklahoma running game had its lowest output since a 2009 loss to Texas and managed only one first down; and the Sooners failed to convert a third down that was longer than four yards to go until there was less than a minute to play.
Here's the thing: Bob Stoops used to be able to win low-scoring games, at least some of the time. From 2000 to 2008, the Sooners went 10-9 when they scored fewer than 21 points. Since then? Nine losses, zero wins. This is why they called you Blob Poops in third grade.
Arizona 39, USC 36: Decades from now, the question of "who holds USC's single-game record for receiving yards" will bring a pained grimace to a Trojan fan's face at trivia night. "Fuck the NCAA!" he'll mutter before taking a long pull of a bottle of Michelob Futura 2, 2047's most popular beer with fewer than four calories. "At least Coach Leinart brought us back to glory before he died in that pornography accident."
Let's not get distracted by Matt Leinart's untimely San Fernando Valley death. Instead, let's discuss how Arizona became only the third team since 2001 to have two players rush for 100 yards or more against the Trojans. Let's consider that Wildcat receiver Austin Hill came five yards short of breaking the all-time record for receiving yards by a USC opponent. Let's even talk about how Matt Barkley had just one game with multiple interceptions in 2011, while this was his third of 2012.
G/O Media may get a commission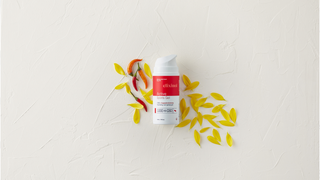 Most importantly, let's talk about what HASN'T changed: a ranked Southern California team losing to an unranked team. This is the seventh straight season that's happened to the Trojans, a particularly unsavory accolade that will become only more horrifying when they lose to Utah State at home next year.
BYU 41, Georgia Tech 17: Congratulations, Georgia Tech—you are now the only ACC program against which BYU has a winning record, something we can't even say about Virginia or Boston College. It's hard to know whom to credit when an offense is this ineffectual; you don't want to discount the defense's effort but you also want to make Paul Johnson look stupid. As such, here are some things that make Georgia Tech's coach look stupid.
• Zero third-down conversions out of 10 tries.
• No passing or rushing touchdowns for the first time since Tech's 2008 bowl game loss to LSU.
• The longest Yellow Jacket drive, a 70-yard enterprise that ended in a field goal, depended on personal-foul yardage for over half of that distance.
All of those, of course, could be explained away as one bad game that made Paul Johnson look stupid. But! Georgia Tech now enters November with five losses for the first time since 1994 and is in serious danger of not making a bowl for the first time in 16 years. That, ladies and gentlemen, is some sustainable Paul Johnson stupid.
Elsewhere in Shame
Florida struggle-bumbled to its lowest scoring output in the World's Largest Outdoor Cocktail Party since 1988, thanks in large part to two fumbles and four interceptions. The Gators haven't been that generous since a five-turnover loss to Auburn in 2001, and if you want to take a week off a Florida fan's life, send him a postcard that just says "2001," "Auburn," and "Jack Childress."
It would be easy to blame Michigan's abysmal offensive night on redshirt freshman Russell Bellomy's inability to throw more completions to his team than to Nebraska. It would also, unlike Russell Bellomy, be accurate. (HEYO.) But the Wolverines have struggled throwing the ball all year, as evidenced by the fact that every other FBS team with "Michigan" in its name is ranked higher in completion percentage and passing yards per game. Yes, even Northwestern Michigan School for the Unkempt.
Bumped from the list of unbeatens is mighty Rutgers, after Kent State became the first team to outrush the Scarlet Knights all year. It was not especially helpful that five of Gary Nova's first 14 passes went for 61 yards and four of them turned into 79 interception return yards. Don't listen when your opponent calls you all-time quarterback, Gary Nova.
There are few, if any, crimes in college football, South Florida. Letting Syracuse score more points in the second half than it's averaged per game is probably one of them.
The Week Ahead in Shame
Miami-Virginia Tech will be a Thursday night battle between two teams desperately hungry to avoid a fifth loss. Like most desperately hungry things, it will be horrible to watch and probably end in Logan Thomas trying to swallow an entire turkey sub whole.
Nebraska hits the road to play Michigan State, and I swear this game already happened this year, probably because all Big Ten games this year feel like Taco Bell—recombinations of the same tasteless, nutritionless shit with only changes to the name and packaging. (Exception: Illinois, which is not safe for human consumption.)
Which is more likely: Auburn intentionally loses against New Mexico State so there's no question that Gene Chizik will be fired, or Gene Chizik, having determined he's going to be fired, intentionally loses to New Mexico State just to screw with Auburn fans?
Celebrity Hot Tub is a college football fan who lost the ability to truly love thanks to three years of Florida head coach Ron Zook. He writes for Every Day Should Be Saturday. Follow him on Twitter @celebrityhottub.