Josh McNary, the Colts linebacker known for being a U.S. Army lieutenant before joining the NFL, has been charged with felony rape in Indianapolis, according to documents filed today in a Marion County court. Overall, McNary is charged with one felony count of rape, one felony count of criminal confinement, and one misdemeanor count of battery resulting in bodily injury.
The accuser told police that the rape happened in the early hours of Dec. 1, after she had spent the night out drinking with coworkers at several downtown Indianapolis bars. Toward the end of the night, she was at Tiki Bob's Bar and then ended up at the apartment of a man she didn't know. Here is how she described what happened to police, according to the court records:
The male attempted to kiss her face and neck, but she turned away from him. She recalled being inside a bedroom with the male. He became "more aggressive and with her. She declined his advanced and she believed this upset the male. A physical fight ensued between her and the male. She scratched the male's neck, face, back, and shoulder during the fight. The male yelled, "Bitch, slut, look what the fuck you did to me!" She pleaded with the male to allow her to leave the apartment. She believed the male slapped her on the left side of her face with his hand.

The male then forced [redacted] to have vaginal intercourse with her on the bed. She told the male "no" and to stop on "multiple occasions" as she was unable to move. She strongly believed the sexual intercourse was "100%" against her will. She yelled, "Stop, no, do whatever, just let me leave!" The sex lasted for "quite awhile." She did not think the male used any form of protection.
When the man got up to use the bathroom, she left, the woman told police. She couldn't find her cell phone—she believed the man might have hidden it—so she grabbed his Samsung Galaxy S5 from a counter before leaving. She later found her own phone in her purse and called several friends and coworkers, including one who encouraged her to call the police. She left one friend a two-minute voicemail in which she "can be heard crying and being emotionally distraught." the records said. The woman went home, called more friends, thought about it, and made the call to police. She agreed to a sexual assault examination, which found injuries to her vagina, blood behind her ear, and pubic hair on her body which did not appear to belong, the records said.
She also gave the phone she took to police. It appeared to belong to McNary because police said an entry labeled "Me" included the name Josh McNary. When police went to McNary's home to execute a search warrant, they saw a pile of bedding by the washing machine. McNary told them "I preserved it for you because I knew you would be coming," the records said. He also pointed to a couch and said, "That's her stuff right there," according to the records. McNary was interviewed, although the documents don't give any details of what McNary said and he at some point invoked his right to a lawyer. An exam of McNary found "reddened abrasions and scratches to Joshua's neck, abdomen, shoulder, and back."
G/O Media may get a commission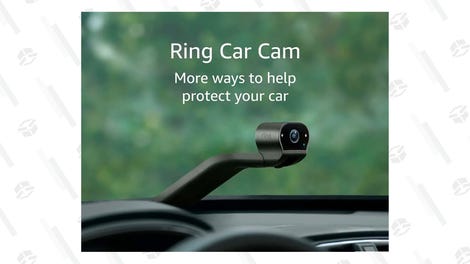 The Colts released the following statement:
We are aware that there has been a report about Josh McNary, but unfortunately that's the limit of our knowledge. At this time we are very concerned and trying to find out what the relevant facts are, but we have insufficient information to venture any opinion. As we learn more we will make appropriate updates.
The full 15-page document filed by prosecutors is below.
Image via Associated Press