The temptation is to say there are no winners here, what with the cop getting needlessly pushy and the bro trying to summon James Madison from his grave with his slurring bluster about injustice. But you know what? Fuck this. We're on Team Bro here.
The video was uploaded on Wednesday by Patrick Benson, co-worker of the bro, whose name is Alex. Benson's [sic]-filled summary on Facebook says that the officer came over to check for underage drinking:
ok so the staff assume some of us were drinkin underage ( we had a group of 10) but all of us are at least 21 the dumb lady was holding my ID along with my friend alex aka the one in the video. they would not give them back after they checkd and so alex requested to speak to a officer and i started recording right as they started the conversation. alex was just trying to answer the officers question with more tha na yes or no anwser... I just found out there was one person I guess that got caugh being underage but I have no clue who he is
Watch the video, but if you don't want to use four minutes, here's what happens. The video starts in the middle of Alex's conversation with a cop. The cop asks, "Is that good with you?" in a normal voice. (We're not sure what he'd said before.) Alex takes this opportunity to "voice [his] opinion" because he has "more than a 'yes' or 'no' answer." The cop says fine, but tells him to sit down. Alex does not sit down; the cop shoves him. At this point, Alex's level of outrage goes from "incoherent pique" to "operatic turbo indignance."
"Abuse me again! As a citizen of the United States of America, abuse me again!"
G/O Media may get a commission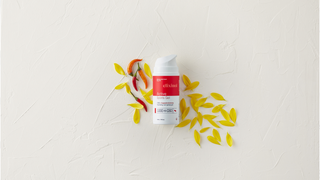 Alex is shoved and placed in cuffs. Alex is now yelling.
"This is an illegal recremendation [reprimandation? recommendation?? reckaimininldjsation???] of an American citizen," Alex cries. "Thank you!"
More Alex, as the officers try to make him sit down: "I have the right as an American to stand on my own two feet." Somehow, no one has started humming "Battle Hymn of the Republic" yet.
The cops eventually make Alex sit on the ground. The pushy cop asks how much Alex has had to drink tonight.
"I have had three beers at Coors Field in Colorado of the United States of America," Alex says.
Pushy cop asks for his age. Alex says he is 22, and—as if fueled by his own realization that he is not underage drinking—rises to a new level of proud remonstrance. "My birthday is February 15th, 1992," he says. "That places me at 22 years old in the United States of America." Damn right it does.
Alex's friends tell him to shut up, and they're eventually pushed away from the incident. On Facebook, Benson says that Alex was escorted out of Coors Field, but he thinks that no charges were actually filed against Alex.
Good. One of the dreariest trends in sports fandom has to be the sight of fans getting roughed up by security at ballgames. (I guess we should chalk one up for American civil liberties that our broseph here didn't get a thousand volts sent up his back.) Our man Alex is a bit of a clown, but he's absolutely right that this sort of recremendation shouldn't fly—not here in the United States of America.