In evaluating the NFL's concussion protocol, it's important to look at why concussions are dangerous in the first place. For helpful perspective on this, let's step away from football and look at a much more direct activity centered around doing awful damage to an opponent's brain: boxing.
In boxing, when one guy punches the other guy hard enough that he gets dazed and goes limp and his ability to defend himself is appreciably compromised, the ref is supposed to jump in there and break it up. And the question is, why?
There are at least a couple of ways of understanding this that require no accompanying understanding of concussions or brain trauma at all. One is simply a matter of form: the point of the contest is for one person to win a fight with another person, and once one person is incapable of fighting back, there's no longer a fight, the outcome has been determined, and so the fight can stop. Another relies upon a measure of humanity and a limited but not altogether inaccurate understanding of danger: once one of the fighters is incapable of defending himself, unless someone stops the action there will be nothing to prevent the other fighter from literally punching him until there's nothing solid left to punch.
In the absence of a modern understanding of the danger of traumatic brain injuries, the word concussion can be used to mean My man got dizzy and fell over. When it only describes a temporary set of circumstances of minor consequence, it's possible to make sense of an event in which the person stepping in to keep a guy from beating an incapacitated foe to death in front of thousands of squealing fans isn't, like, an FBI agent, and where the guy is allowed to keep beating up his recently incapacitated foe if the foe can manage to just stand and hold his hands up for a couple of seconds.
It's exactly this carefully maintained disconnect between the the events of a boxing match and what we have come to know as the real consequences of the events of a boxing match that has sustained boxing as a sport, to whatever extent boxing is still a viable sport. Because there's the obvious question of what to do about boxing if your goal is to protect the fighters not just from being beaten to a bloody pile of hamburger meat in front of a horrified crowd, but actually protect them from the real dangers of being punched so hard that they suffer traumatic brain injuries. If that were the goal, to prevent traumatic brain injuries and everything that comes after a traumatic brain injury, the ref wouldn't step in after the traumatic brain injury, he'd step in the moment the two men entered the ring and say, No, not today, fellas.
G/O Media may get a commission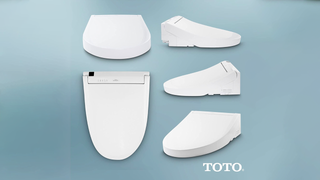 44% off
Toto Washlet Electronic Bidet Toilet Seat
In other words, it's nearly impossible to look at a ref stepping in during a knockdown and see it as a means of protecting the fighter from any brain damage. Brain damage has already taken place, and everything that comes after it, all the accompanying degradation of motor and cognitive function, all of what was once known as dementia pugilistica has already been scheduled. This reprieve buys the fighter some time to collect himself, buys the ref a chance to evaluate the fighter and determine whether he's suffered enough brain damage to bring the fight to a halt. The standing eight count doesn't prevent brain damage, nor does a stoppage. All those interruptions can do is limit the damage to what has been deemed socially acceptable.
Which brings us, finally, to the NFL's concussion protocol, which was instituted before the 2013 season after the NFL was forced to admit what it has known for quite some time: Football causes traumatic brain injuries, and traumatic brain injuries carry severe, destructive, long term consequences for the sufferer. But the NFL's concussion protocol not only does not address this problem, it cannot address it. Preseason screenings by medical professionals look for persistent symptoms of brain injury. Medical teams and "eye-in-the-sky" stadium-box-mounted certified trainers watch for immediate signs of potential brain injury. Players who seem injured are pulled aside and asked a series of questions to test for concussion symptoms. But none of this is preventative, and none of it addresses the whole and real and long-term actual danger of traumatic brain injury. All the concussion protocol can do is limit the brain damage to something that is appropriate for daytime television, hurrying it off-stage while the next round of competitors keep the action going.
Like a lot of things, the NFL's concussion protocol is a PR tool designed to communicate to NFL fans how seriously the league takes potential threats to its image, but here they're cynically relying upon NFL fans using a definition of the word concussion that means temporarily dizzy and disoriented. My man over here needs a break. The protocol doesn't protect NFL players from traumatic brain injuries any more than a standing eight count protects Glass Joe. When a tailback is stuffed in the hole by a linebacker and both players come up woozy, they don't stop the game and say, Hey, know what, this was probably a bad idea. They put in another tailback and linebacker and keep right on going.
That seems to me like the kind of thing we should all stop watching.
Other Sports
1 p.m. — beIN Sports — La Liga Soccer: Espanyol vs. Real Sociedad
Espanyol and Real Sociedad are separated by a point in the middle of the La Liga table.
3 p.m. — beIN Sports — La Liga Soccer: Real Madrid vs. Athletic Bilbao
Meanwhile, Madrid and Athletic are separated by, like, all the points. Los Blancos, however, are sitting behind Sevilla in fifth place despite being the highest scoring team in La Liga.
3 p.m. — UniMás — MLS Soccer: Colorado vs. Seattle
This will be a Spanish language broadcast. Seattle is at the top of the Western Conference, while Colorado has the conference's second-worst goal differential. Should be a fun ass-whupping.
3:45 p.m. — TBS — Baseball: ALDS Game 3 - Orioles @ Tigers
David Price will take the mound for the Tigers and try to prevent the sweep. Here's what's amazing: the Orioles are this good without Manny Machado and Matt Wieters. I know the Royals are a good story, but it would be something else to see this Baltimore team and Camden Yards in the World Series.
6 p.m. — NBA TV — Preseason Basketball: Cavs vs. Maccabi Tel Aviv
This will be the first chance for most of us to see the new-look Cleveland Cavs in action. Maybe Dion Waiters will make a couple free throws and put out a new BALL DON'T LIE highlight video.
7:37 p.m. — TBS — Baseball: ALDS Game 3 - Angels @ Royals
The C.J. Wilson/James Shields matchup would seem to heavily favor the Royals. The Angels are in deep, deep shit.
TV Reruns
2 p.m. — BBC America — Top Gear
A nice three-hour mini-marathon will cover you into the late afternoon games.
2 p.m. — TV Land — The Cosby Show
The episode of The Cosby Show where Denise tries to make Theo the Gordon Gartrelle shirt is the funniest episode of any television show ever.
3 p.m — FXX — The Simpsons
The regular Sunday mini-marathon will cover you most of the way through the late afternoon games.
5 p.m. — AMC — Breaking Bad
It's hard to pass up the Sunday evening Breaking Bad marathon, which goes until midnight.
5 p.m. — Comedy Central — South Park
A couple hours of South Park to pass the time.
6 p.m. — USA — Law & Order: Special Victims Unit
A fine thing to watch if USA is the only channel you get in your area.
Movies
Noon — TCM — Cool Hand Luke
"What we've got here is a failure to communicate."
Noon — A&E — The Green Mile
This is a silly movie. It has its moments, but doesn't come close to earning the emotional capital it spends on a graphic depiction of a sabotaged prisoner execution.
Noon — VH1 Classic — Star Trek: The Motion Picture
Way to go, VH1 Classic! A marathon of Star Trek movies this afternoon. That's great counterprogramming.
12:30 p.m. — FX — Mission: Impossible — Ghost Protocol
Not the worst Mission: Impossible movie, by a long shot.
1 p.m. — Esquire Network — Dirty Harry
1971 was a great year for gritty flicks about dirtbag detectives with lousy reputations. Unlike The French Connection, in this one the good guys prevail.
3 p.m. — A&E — Goodfellas
A&E should stop bullshitting around and just play it unedited. It's ridiculous to act as if Goodfellas can be enjoyed with every fourth word bleeped out.
3 p.m. — VH1 Classic — Stark Trek II: The Wrath of Khan
The second leg of VH1 Classic's Star Trek marathon.
3:15 p.m. — TNT — Spider-Man
I wonder when Tobey McGuire figured out this franchise was actively destroying his career as a viable leading man.
3:50 p.m. — AXS TV — Dances With Wolves
A movie with beautiful music and cinematography and great acting and, yeah, shit, it's another movie about NOT ALL WHITE MEN.
5 p.m. — BBC America — Patriot Games
The only worth-a-damn Jack Ryan movie after The Hunt for Red October.
5 p.m. — Ovation — Blazing Saddles
Oh, hell yes. Mel Brooks made some turds in his day, but Blazing Saddles is spectacular.
5:30 p.m. — VH1 Classic — Star Trek III: The Search for Spock
The problem with ending this marathon after The Search for Spock is the audience is deprived of the reward for sitting through The Search for Spock, which is The Voyage Home.
5:50 p.m. — MTV — Clueless
Adorbs.
6 p.m. — LOGO TV — Cry-Baby
Not adorbs at all. John Waters is a very cool guy, but his movies are unbearable. Totally unbearable.
6 p.m. — abc Family — The Sandlot
This half-decent kid flick somehow became the Bad News Bears of a whole generation of Generation Y dipshits.
7 p.m. — TVGN — Backdraft
Ron Howard cast Robert De Niro, Kurt Russell, Scott Glenn, Donald Sutherland, Rebecca De Mornay, and Jennifer Jason Leigh in a big-budget blockbuster about Chicago firefighters, and he gave the lead to William "Billy" "You've Got To Be Kidding Me" Baldwin. Unreal.
8 p.m. — BBC America — Black Hawk Down
Ridley Scott's career has been hilariously inconsistent. The same guy who made Alien, Blade Runner, Thelma & Louise, Black Hawk Down, and Prometheus also made Kingdom of Heaven and [gulp] The Counselor. What the hell, guy.
8 p.m. — Ovation — The Outlaw Josey Wales
It's hard to feel real great about a story written by a segregationist in which the hero is a pro-Confederate killer.
It's that really, really beautiful part of autumn out there. If none of this TV crap works for you, go for a drive! A hike! And give the football a rest.