After North Carolina kinda-sorta-not-really repealed HB2 last month under pressure from a handful of powerful sports bodies, the NBA and NCAA let the state back into their good graces. Despite the fact that the repeal kept many of HB2's heinous facets in place, NBA czar Adam Silver said that Charlotte could soon be getting an All-Star game and the NCAA lifted its ban on postseason tournaments in the state.
This week, North Carolina state representatives introduced House Bill 728 to the general assembly of North Carolina. If passed, the bill would make it so that colleges in conferences that boycott the state over future laws would immediately be able to leave said conference. Schools who qualify would also be prohibited "from extending any grant of media rights to the conference." The bill never specifically names the ACC, but it's a naked threat to the conference that they might risk losing UNC and N.C. State if they decide to stand up to North Carolina over their repressive laws.
Co-sponsor Mark Brody was very clear that the bill is a direct threat to the ACC:
"Now these conferences, they're going to have to think twice about doing a boycott, especially for something that's as out of their core mission as they did trying to influence legislation of the General Assembly," said Rep. Mark Brody, one of the primary sponsors of the bill. "If they do it again, now they'll know there will be a price to pay."

[...]

"I'm sure there's a number of conferences that would love to take North Carolina schools as well as the national champion basketball team, so [ACC presidents] need to think twice before they do this again."
G/O Media may get a commission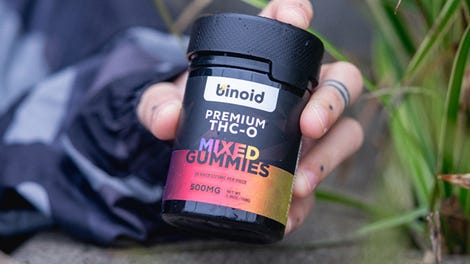 25% Off + Free Shipping
Binoid THC-O Gummies
Neither UNC nor N.C. State reps commented on the news, and Brody didn't say whether or not the schools were consulted on the bill. Meanwhile, NC legislators also introduced a bill seeking to overturn the Supreme Court's nationwide legalization of gay marriage, but it appears that that bill is dead for the time being.