Your morning roundup for June 22, the day we implored you to stand with the seals. Image via tipster BP (not me).
What we watched: Remember how we all doubted Madison Bumgarner last year? Partly because he was a rookie, largely because he was the fourth pitcher on a three-headed monster staff, but mostly because he has "bum" in his name. He kind of shut that down with some dominant playoff starts, and an excellent statistical sophomore season, despite a lopsided 3-8 record heading into last night. But against the Twins, he put on a brief, brutal start for the ages.
These are the results of the first ten batters in the top of the first: single, double, single, double, single, double, single, double, struck out the pitcher on three pitches, double. In all, that's a Game Score of 2. That's impressive, considering you start with 50 just for taking the mound.
Bumgarner was yanked after 9 hits on 25 pitches. (Those 8 hits to start the game tie a major league record, and 9 hits without recording 2 outs is a live-ball era record.) While it was still early, the loss was pretty much assured. That unlucky 3-8, now 3-9 record? The Giants have yet to score more than three runs in any of his starts this year. "Pretty pathetic of me," Bumgarner said after the game. Nah, just an off-night. Well, an off-off-night, in the sense that your local community playhouse is off-off-Broadway. But a historic performance from a talented pitcher, an abbreviated start fitting of a bum.
G/O Media may get a commission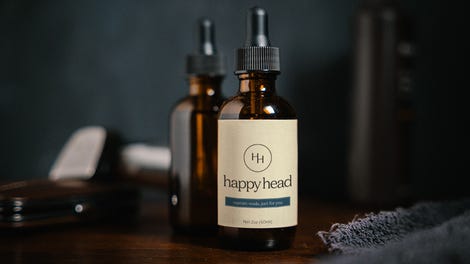 What we're watching: To see if there is a god, because if there is, he'll smite Arlington for this: the Rangers and their fans set a Guinness World Record for the most people wearing sunglasses at night.



Elsewhere
Hey, you guys are playing nice: "Among the details NFL commissioner Roger Goodell revealed to owners Tuesday at the league's meeting in Rosemont, Ill., is that in the next proposed agreement players will receive a 48 percent share of "all revenue," without the $1-billion-plus credit off the top that had been a point of contention in earlier negotiations, according to sources familiar with the presentation. Under the new formula being negotiated, players will receive 48 percent of all revenue and will never dip below a 46.5 percent take of the money, sources said." [ESPN]
Lo Mo' drama: "Technically, Hanley Ramirez wasn't late Monday. He was at stretch on time and ultimately that's how to gauge whether a guy is tardy. One teammate took exception to Ramirez chronically showing up less than half an hour before stretch and let him know it in front of the rest of the club. According to a team source present at the time, Logan Morrison ripped Ramirez for arriving so much later than everyone else. He also told him that's why he was batting .200. Approached about the incident, Morrison said it was a clubhouse matter and would not discuss it. Ramirez reportedly didn't respond to Morrison's chastisement until he left the room." [Sun-Sentinel]
Merchandising!: "The selling of Jeter's historic hit — he is six short of 3,000 as he waits to heal from a calf strain - actually has its own campaign name: 'DJ 3K,' and a logo that will appear on much of the merchandise capitalizing on his achievement. It is quite a list: T-shirts, caps, jerseys, bobbleheads, decals, cellphone skins, wall murals, patches, bats, balls, license plates and necklaces made by two dozen M.L.B. licensees." [NYT]
Freestyle canoe interlude, Imagine all the people edition

We are all Dave McKenna CXXXVII: Here's your daily link to Dave McKenna's brilliant "Cranky Redskins Fan's Guide to Dan Snyder," which we'll be posting every day until Snyder's nuisance lawsuit goes the way of the Geo Metro. Your essential reading for today is a story about the Hollywood Foreign Press Association trying to drop the Dan Snyder-owned Dick Clark Productions from producing the Golden Globes because Snyder is "a greedy shark with no scruples." You don't say.
Baseball-Reference Sponsorships That Don't Look So Great Anymore: "Jack McKeon's Baseball-Reference page, meanwhile, is sponsored by an online baseball simulation game. After simulating one season, Jack McKeon dies." [SB Nation]
Always nice to see a Spero joining a corrupt administration: "After Spero Dedes declined the Lakers' offer to step in as their new TV play-by-play man, Bill Macdonald was hired to replace Joel Meyers with just a one-year contract today. Industry sources say that Dedes has already accepted a job as the radio and TV play-by-play man for the New York Knicks, a contract that will allow him to continue working for CBS on the NFL and college basketball." [L.A. Daily News]
Meet the Bismack Biyombo: "I speak five languages: English, Spanish, French, and two languages from the Congo, Lingala and Swahili. Lingala is what people speak in Kinshasa, the capitol, and Swahili is what we speak at home in Lubumbashi, which is 2,000 kilometers south." [Grantland]
The NHL clears (up) its head (shots): "Players will now face a minor penalty for any hit that involves primary contact to the head and shots that target an opponent's head and make it the principal point of contact. The original wording to Rule 48 applied only to hits that came from the lateral or blindside. Those words have been eliminated. This ban, effective immediately, applied to hits anywhere on the ice and from any direction." [AP]