CSN Chicago announced the departure of reporter Susannah Collins tonight, two days after her on-air slip-up during which she said the Blackhawks had "a tremendous amount of sex."
According to the Chicago Tribune, CSN says Collins was not fired for reasons related to that verbal stumble but, bizarrely, because of a series of web programs created years ago that earned new attention due to "a tremendous amount of sex."
That sure sounds like she was fired for "a tremendous amount of sex."
As co-host of Sports Nutz, Collins pushed the boundaries of sports journalism — and good taste — with sexually explicit reports and potentially offensive racial stereotypes.
G/O Media may get a commission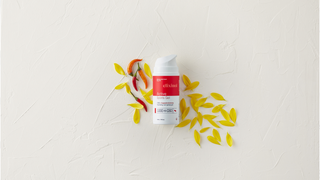 That didn't keep CSN from hiring Collins a few months ago, so to point toward "Sports Nutz" means the network didn't do its due diligence. It brings us to conclude one of two things: either CSN doesn't adequately investigate its job applicants (stupid), or its executives fire employees for an innocent misstatement (tremendously stupid). Collins was open about her "Sports Nutz" involvement and how they boosted her career; we actually covered "Sports Nutz" here at Deadspin back in the day.
It's unclear who will cover for Collins's departure for the rest of the Stanley Cup playoffs. Let's not forget that CSN reporter Kendall Gill tried to physically assault a colleague and was only suspended, not fired.