Cubs closer Aroldis Chapman pitched a scoreless ninth inning at home against the Cardinals last night, and as he walked off the mound the person in charge of the stadium's PA system chose to play "Smack My Bitch Up" by The Prodigy.

"Smack My Bitch Up" is a bad song for a lot of reasons, but it was a particularly bad choice last night, given Chapman's recent 30-game suspension for violating MLB's domestic violence policy. Today, the Cubs issued an apology for the incident (via ESPN's Jesse Rogers):
The Cubs say they unintentionally played the song 'Smack My Bitch Up' last night when Aroldis Chapman walked off the mound in the ninth inning. The Cubs will have a strong response to it this morning. It was "unfortunate and should not have happened," according to the team.
Update (12:59 p.m.): The Cubs say they have fired the person responsible for playing the song:
G/O Media may get a commission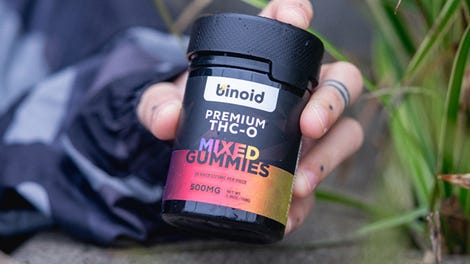 25% Off + Free Shipping
Binoid THC-O Gummies
Update (3:58 p.m.): A Cubs spokesperson tells us that the person who played the song did not do so intentionally, but was acting carelessly when he did so.