Broncos linebacker D.J. Williams was suspended for the first six games of the upcoming season after failing a drug test last year. Williams has been fighting the suspension all the way up to a federal appeals court, but documents filed don't seem like they're going to help his case.
The Denver Post has the details, and they're sadlarious.
Back in August of 2011, Williams had a "random" drug test sprung on him. As he was in something called the "intervention stage" of the NFL's substance abuse program, he expected his urine to be tested for recreational drugs. It was, but it was also tested for performance enhancing drugs. This is an important distinction, because the PED test turned up something the drug test isn't designed to show: the absence of normal, human hormones in Williams's urine.
"The specimen does not contain any endogenous steroids," a toxicologist wrote. "The profile is not consistent with a normal, healthy male urine specimen." The lab concluded that Williams's sample contained either synthetic or non-human urine, designed to beat a test for recreational drugs.
Williams provided a second sample in September—it was also concluded to be non-human urine.
G/O Media may get a commission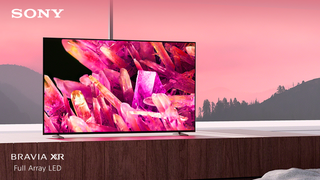 $400 off
Sony 55 Inch 4K Ultra HD TV X90K Series
At a third test in November, shit hit the fan piss hit the floor. While giving his sample, Williams dropped a "clear, opaque" bottle from his waist area. The specimen collector says Williams kicked the bottle towards his locker. Because specimen collectors are not allowed to enter the locker room (a very, very weird rule), a trainer was told to fetch the bottle. The trainer returned with a brown bottle, one that looked nothing like the one the collector had seen fall.
The takeaways from this saga are two:
1) D.J. Williams, stop bringing your cat's pee with you. The testers aren't falling for it.
2) The NFL had a player fail a drug test before the 2011 season, and a second test during the season's first month, and yet couldn't suspend him until 2012. The NFL's drug testing is a joke.
Broncos linebacker D.J. Williams flunked second doping test, court documents say [Denver Post]