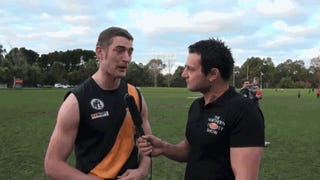 The video's a couple of years old, but it's new to us. (And still funny.)
In the background of an interview for an Australian rules football show, a dad, already holding his kid and one ball, signals to someone offscreen for another ball. That's too many objects to hold, dad.
According to the uploader, the kid was fine, in case you felt bad for laughing.