Last week, we chronicled our efforts to find out the comic mastermind behind the great DadBoner twitter feed, an effort that was met with resistance by certain fans of the feed and by Karl Welzein himself, not to mention his fictional wife Ann Welzein. But that didn't stop tipsters from flooding us with information. And in the end, we did indeed figure out who the wizard behind the curtain is. SPOILER WARNING: If you don't wanna know who runs the DadBoner feed, read no further. We'd hate to spoil the magic.
At first, we had a lot of people write in to say that DadBoner was the creation of Jon Glaser, a writer for "Delocated" on Adult Swim. Glaser fit the profile almost perfectly. He used to write for Conan (of course he did). He's a Michigan grad. He's represented by CAA, which also represents DadBoner. And he wears ski masks for no reason. Also, reader Steve has noticed a distinctive similarity between "Delocated" and the feed:
If you watch the show, there are subtle familiarities between the main character "Jon" and Karl. The show has the same out of left field vibe to it that DB has with his daily updates.
Then we got a tip that the man behind DadBoner was actually Erik Dane. No, not Eric Dane. Erik Dane, a writer for the Foggy Monocle, a site that went dark right around the time DadBoner went live. INTRIGUING.
But in the end, there was only one man who could be DadBoner, and that's L.A.-based comedian Mike Burns. Burns's own Twitter feed can be found here. Like Glaser, Burns also hails from Michigan. One reader notes that Burns often wears a "Bob Seger jacket around." In fact, here's a photo he took while at a Bob Seger concert. He's even a member of Seger's official fan club. The voice on Burns's Tumblr feed is DadBoner lite.
G/O Media may get a commission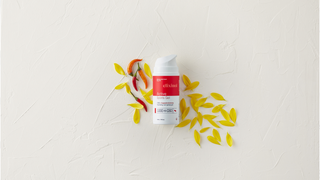 Reader Matt:
I have some friends that are writers for Cleveland Show and the whole McFarlane family and do standup and podcasts and blah blah blah. Point is they are in the "comedy world." I was told by them that the dude who does DadBoner has his own twitter account which is @pizzanachos69. His name is Mike Burns.

I just read all of the above and it couldn't be vauger or sound less convincing. But it's what I heard AND I LIVE IN LA AND HAVE FRIENDS WHO KNOW STUFF. Shut up. Sorry.
Another reader wrote in with this:
I was hanging out with (comedian) Kyle Kinane after a show one night and he said it's a buddy of his. Kyle said Dad Boner's story is all fake, but the love of bold flavors, '80s rock and Detroit Lions is absolutely real.
Then there's Burns's appearance on the Probably Science podcast dated 1/25 (Kinane appeared on the show just a couple of weeks later), which is worth listening to regardless of your interest in the case. Lotta Seger. Lotta knowing "you guys" references. We were able to corroborate Burns's involvement through a couple of other legit sources as well. I sent Burns an email through his Facebook account asking for a comment, but heard nothing back. Again, power move. Or he just doesn't bother checking his Facebook account, because Facebook is annoying.
It's also possible that Burns operates DadBoner as a collective feed, with friends like Kinane contributing. But if you've ever operated a Twitter feed with another person (I have), you know what a pain in the ass that is. In the end, we almost certainly owe Karl Welzein's love of bold flavors and carnal passions to Burns, and we salute him for creating one of the great Twitter feeds of all time. A thousand beers in his honor, you guys.
EARLIER: Hot On The Trail Of Twitter's DadBoner, The Internet's Greatest Mystery