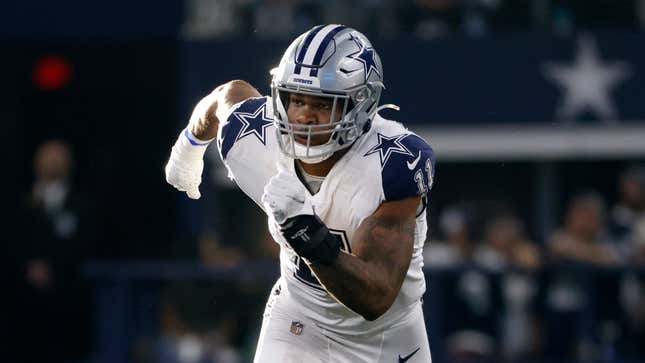 The No Fun League introduced some excitement this week when they announced players could now wear No. 0 moving forward. Players across the NFL scrambled in hopes of trading in their current jersey for zero. (Calvin Ridey, back from suspension, will wear it for Jacksonville.) While the older generation (i.e. Shannon Sharpe) may not understand the infatuation with particular jersey numbers, players are excited over the possibility of wearing particular numbers, and '0' happens to be one of them. Dallas Cowboys players even joined the fray in rushing to grab the exclusive rights to be first. Cowboys star Micah Parsons teased switching up jerseys but had an unpleasant surprise waiting for him.
America's team chokes! Cowboys blow it in Green Bay
"I'm switching!! Agent 0 coming soon!" Parsons wrote on Twitter.
Not so fast, Mr. Parsons. Someone else has dibs on that "Agent Zero" moniker already — Gilbert Arenas, who played 12 seasons in the NBA. But where the Cowboys are concerned, the first player to wear these most coveted threads will be safety Jayron Kearse. The seven-year veteran beat Parsons to the punch, which likely prompted a sigh of relief across Cowboys nation since the All-Pro linebacker has the second best-selling jersey in the NFL. Only Buffalo's Josh Allen had a better-selling jersey in 2022.
If Parsons desires the No. 0 that much, he can always offer to buy it off, Kearse. Players have done this in the past. It probably isn't that serious to most, but in the age of "clout," we've seen stranger things transpire.