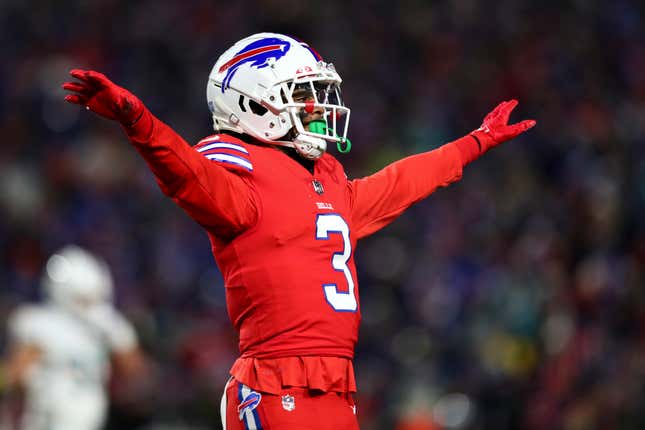 Damar Hamlin is awake and holding hands with his family, according to his agent. The Bills safety has been battling for his life since suffering cardiac arrest on the field during a Monday Night Football game against the Bengals.
His condition has been closely monitored, and fans have come out in droves to lend their support to his family and his charity. This is great news for his teammates, his family, and all of those who have been moved by the scary incident.
It's been a surreal few days as it seemingly takes life-threatening injuries for the NFL to actually cover player safety issues, and Hamlin still being the lead story on the league's landing page is a testament to the magnitude of this injury.
However, Sunday's games are still being played despite Cincinnati QB Joe Burrow saying there have been "side discussions" in his locker room about not everybody being ready to go. So it's pretty easy to imagine what players in Buffalo's locker room are thinking. They had a walk-through Wednesday, and are practicing today in preparation for New England on Sunday. Hopefully, the update on Hamlin will make a very tough week a little easier.
There's also been no update of when or if the Bills-Bengals game will be finished, or how the league will figure out seeding if it isn't.