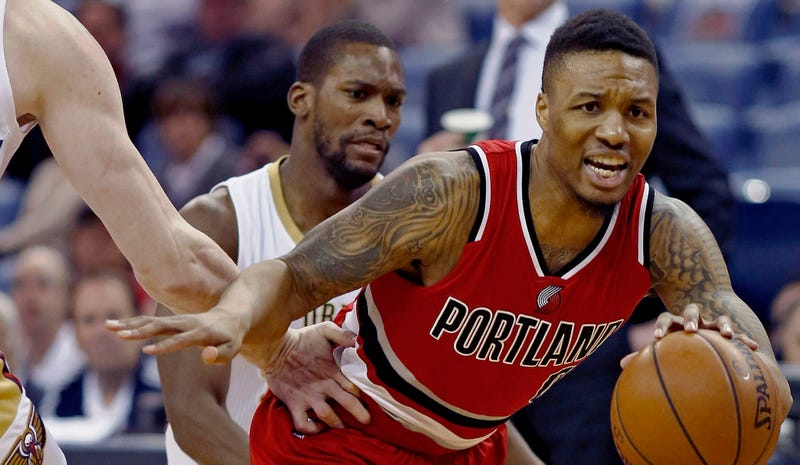 While the crazy-as-hell first round of the NCAA Tournament was finishing up, there were a bunch of NBA games on last night. I know! I'm surprised too! In one of them, the Blazers played the sad sack Pelicans, and in the fourth quarter, Kendrick Perkins tried to pop Damian Lillard's head off.
Perkins, who is somehow only 31, got tossed for a flagrant 2 and the Blazers won. After the game, NBA.com's Casey Holdahl caught up with Lillard and asked about the incident. His response? "I'm from Oakland."
"It was dirty for sure, but it's a physical game," said Lillard. "I'm from Oakland, I've been punched before, I've been tackled before. It was a cheap play, but to me, it didn't feel as bad as it might have looked. My focus was on winning the game and that was just two points easier than it probably would have been if I had gotten to the rim."
The Blazers gained half a game over the Rockets for the six seed with the win. They're still 3.5 out of the five seed, behind Memphis.